Windows 8 Release Date: Microsoft Under Tons of Pressure, HP ElitePad 900 Already Struggling, Poor Pre-Launch, Few Apps
Books & Review
Updated: Oct 02, 2012 11:31 AM EDT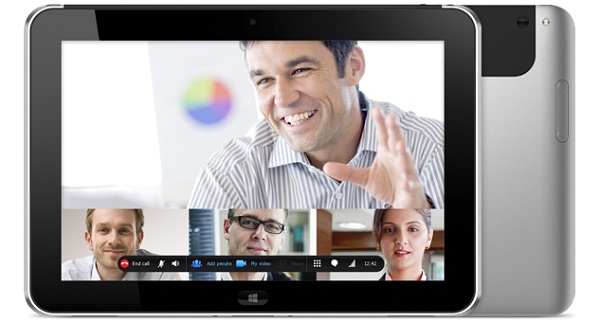 Microsoft hasn't even released their new Windows software (release date is Oct. 26), but it is already getting a lot of heat from analysts and customers waiting for Windows 8 tablets.
According to ComputerWorld, users are five times less likely to be running the new OS than they were Windows 7 because of a poor pre-launch.
"The poor pre-launch showing doesn't preclude Windows 8 from flourishing once new systems running it reach stores and the upgrade becomes available. Microsoft has discounted the Windows 8 upgrade to an all-time low of $40 in a deal that starts Oct. 26 and ends Jan. 31, 2013; the price cut could jumpstart Windows 8 adoption," CW reported.
However analysts don't believe this will happen.
CW reported that Gartner said it would continue to advise its clients to essentially ignore Windows 8 just last week, and predicted that the OS would top out at a 20% to 25% share of corporate PCs.
"Just 0.33% of all computers running Windows during September relied on Windows 8, Net Applications' statistics showed Monday. That number represents 33 out of every 10,000 Windows machines."
Last month, Windows 8 stacked up poorly against Windows 7, and the gap between the two has widened, according to CW. "Three months ago Windows 8's share was one-fourth of Windows 7's. Since then the difference between them has increased, with Windows 8's September share only one-fifth of Windows 7."
Another pressure point is the release date.
According to Newsday, Intel Corp. Chief Executive Officer Paul Otellini told employees in Taiwan that Microsoft Corp.'s Windows 8 operating system is being released before it's fully ready, a person who attended the company event said. Improvements still need to be made to the software, Otellini told employees at a company meeting in Taipei today, said the person, who asked not to be identified because the meeting was private.
"We are concerned at the level of bugs and fine tuning that appears necessary to get the beta systems we demoed ready for prime time," Alex Gauna, an analyst at JMP Securities LLC in San Francisco, wrote in a Sept. 13 note in response to versions of Windows 8 shown at Intel's recent developer forum.
Newsday reported that Vista Flops Technology vendors often release software before it's completely ready and make adjustments on the fly. Still, the practice can backfire. However, Microsoft says that Windows 8 is ready to launch.
"With over 16 million active preview participants, Windows 8 is the most tested, reviewed and ready operating system in Microsoft's history," said Mark Martin, a spokesman for Redmond, Washington-based Microsoft.
The new HP ElitePad 900 is already receiving some backlash.
The 10.1-inch display tablet has a resolution of 1280 x 800, which is lower than what is needed to have Window 8's "Snap" feature.
According to ZDNET, snapped view allows you to work with two apps at once by positioning them side-by-side on the screen. Compared to "normal" Windows where you can run any number of apps in any configuration it sounds a bit naff, but in the Metro-ified, "reimagined" world of Windows, "it's fantastic."
However, HP's new Windows 8 tablet doesn't support that feature.
"It's a real shame that HP failed to deliver a snapped-view capable device here," ZDNET reported. "If you're looking to buy a Windows 8 or Windows RT tablet for yourself or to deploy in your business, make sure the screen resolution is high enough to support snapped view. It's so good, that I'm confident you and/or your users will love you for it."
In a statement to PCWorld, HP said that the company wanted a 16:10 aspect ratio which works better than 16:9 for desktop apps such as Outlook and Excel. HP had to decide between its preferred aspect ratio or 1366-by-768 with Snap support. Because this is a business tablet -- it won't be sold in retail stores at all -- the company decided Snap was less important.
PCWorld writer Jared Newman wrote, "That may be true for specific business settings that make extensive use of traditional desktop apps, and so calling the lack of Snap a "fatal flaw" was a bit harsh. Still, my feeling is that if businesses want to take advantage of all that Windows 8 tablets have to offer, and start moving away from legacy desktop apps, the lack of Snap is a major drawback."
Other pressure that Microsoft is feeling right now is their few apps strategy and late push for the Microsoft Surface tablet causes a great concern for success.
Patrick Moorhead, principal analyst at Moor Insights & Strategy, referring to the tablet-oriented spinoff, said, "They have to have a large number of high-quality apps. I've said 5,000 is a reasonable number to be successful at launch. They don't need 100,000, but they need a decent number."
Some are complaining that Microsoft has not announced a price yet for the Surface.
However, many are outraged that Windows 8 is already receiving bad reviews and analysts are worrying about success
Here is what some Books & Review commenters are saying:
"I am more disappointed in the consumers then they are supposedly disappointed in Windows 8. I bet you, no, I GUARANTEE you a good majority of them have never even tried Windows 8 for themselves. They are just going off some biased Microsoft hating fool who is convincing them that the OS sucks. I have been using the Release Preview for some time now and I love it."
"They also don't take for account that most people who HAVE Windows 8, or even HEARD of it, are tech nerds. Average population has no idea it exists. Most of my friends don't know about Windows 8, Windows Phone 8, or even iOS 6 a week before it released. Upcoming tech isn't something that the population is looking at. But that's off my point. My point is, people who have used Windows 8 went in with the expectations of customizing, and are very resistant to changes. As soon as something was seen different, it became "bad" which is not a good attitude to have towards new tech."
"People have the wrong attitude towards upcoming upgrades to technology, which is a major shame. I actually don't mind getting used to change. Not all technology is going to remain the same forever."
"As someone who has been using Win8 on my primary PC for the last 6 months and can verify it is a solid improvement to the platform. I can understand that people are turned off by the touch centric metro UI but once you start digging you realize how many major improvements they have made to the OS."
"The technological trend is moving toward touch and human-based interface manipulation. W-8 will not stick immediately. Neither did W-7. People get over their irrational disdain of new things as soon as they put their hands on them."
In terms of books, Microsoft has no intention of competing with e-readers such as the Kindle Fire or Nook.
Microsoft CEO Stever Ballmer made it clear that Microsoft has no interest in getting into a price war with Amazon or Google by offering low-cost 7-inch Surface tablets because he wants people to see the Surface as a professional device that can be used for work as well as media consumption, according to Cole at B&R.
"If you say to somebody, would you use one of the 7-inch tablets, would somebody ever use a Kindle to do their homework?" Ballmer asked rhetorically. "The answer is no; you never would. It's just not a good enough product. It doesn't mean you might not read a book on it."
What do you think of Windows 8 and all the pressure Microsoft seems to have? Sound off below!
Related Articles
Windows 8 Release Date: Will Few Apps Strategy Backfire For New HP Elite Pad 900, Microsoft Surface Tablet, Nook HD Success?
iPad Mini Release Date Likely Nov. 2, Apple to Send Invites on Oct. 10; Will iPad Mini Price Be an Issue vs Nexus 7, Nook HD, Kindle Fire 2,HD?
Nokia Lumia 920 Release Date, Specs, Price: 6 Reasons Why Lumia 920 Can Dominate vs iPhone 5 Include Nokia Maps, PureView
related:
© 2015 Books & Review All rights reserved.
TRENDING ON THE WEB