'The Hunger Games: Catching Fire' Movie Cast: New Details, Photos of Josh Hutcherson, Peeta's Younger Brother; Jennifer Lawrence Dishes About Fame [SEE NOW]
Books & Review
Updated: Oct 10, 2012 12:59 PM EDT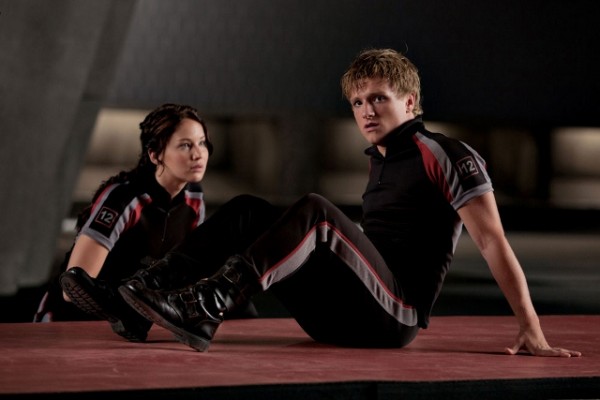 New details emerged about the highly anticipated film adaption of Suzanne Collins' second "Hunger Games" novel.
According to Hypable, actor and On-air personality for the Ken Coleman Show Danny Williams tweeted Oct. 8 that his friend Isaac King would be in the "Catching Fire" movie as Peeta's younger brother.
The tweet has already been deleted, which said, "Booked Hunger Games and will be playing Peeta's brother in Catching Fire. Filming commences Wednesday!"
However, Hypable reported that King confirmed the news by tweeting a thank you to Williams, but then the account has since been deleted.
The photo of King looks just like Josh Hutcherson, who plays Peeta in "The Hunger Games" films, so they definitely look like brothers.
Hypable reported that there is no word yet on who will play Peeta's older brother if he even appears at all. "His brothers do not play a role in the books, but one of them was eligible for reaping at the 74th annual Hunger Games while the other was too old."
Speaking of Hutcherson, a leaked photo of him was shared by Hypable of him at the Netherworld Haunted House in Atlanta, Ga., where filming is currently taking place. [SEE PHOTO HERE]
Jennifer Lawrence, who plays Katniss Everdeen, recently spoke out about her fame as a "Hunger Games" star.
She recently graced the front cover in the November issue of the British Vogue.
"I was really upset the day 'The Hunger Games' came out. I was shaking all day wrapped in a blanket," Lawrence told British Vogue, according to the HuffingtonPost. She goes on to recount a friend telling her, "Dude, have you seen what they've done to Britney Spears," referring to the photos that almost destroyed the pop star's career.
"There's a responsibility I'm aware of," she explains of keeping her fan base up to date on her whereabouts. "In one sense, luckily, it comes naturally because I don't stay out beyond midnight," she adds. "I don't really have an exciting life."
"You watch these little freedoms being eroded away, like being able to pump gas in peace or whatever," she explains, "but it's here, and it comes and goes and leaves."
In more "Hunger Games" news, photos surfaced of the reconstructed Justice Building adorned with banners of the Capitol. [SEE HERE]
According to OnLocationVacations, the next "Hunger Games" film adaption is taking place at the Marriot Marquis and at 99 Spring Street in downtown Atlanta, Ga.
It was previously revealed that filming for "Catching Fire," is currently taking place in Clayton County, Ga.
Lionsgate announced that it started principal photography for the second "Hunger Games" movie on Sept. 10 in Atlanta, Georgia. Then, the film will subsequently be shot on location in the beaches and jungles of Hawaii before wrapping in late December, 2012.
Lionsgate recently announced the full cast of all the tributes. [SEE FULL LIST HERE]
"The Hunger Games: Catching Fire" is described:
THE HUNGER GAMES: CATCHING FIRE begins as Katniss Everdeen has returned home safe after winning the 74th Annual Hunger Games along with fellow tribute Peeta Mellark. Winning means that they must turn around and leave their family and close friends, embarking on a "Victor's Tour" of the districts. Along the way Katniss senses that a rebellion is simmering, but the Capitol is still very much in control as President Snow prepares the 75th Annual Hunger Games (The Quarter Quell) - a competition that could change Panem forever.
"Catching Fire" is set to release in theaters Nov. 22, 2013.
Related Articles
'The Hunger Games: Catching Fire' Movie Cast: First Look at Justice Building on Set, Katniss Everdeen's Wedding Dress Design, New Film Location [PHOTOS]
'The Hunger Games: Catching Fire' Movie Cast: Elizabeth Banks Dishes Details on Set: New Effie Trinket, Cast Members, 'Amazing' Director
'Fifty Shades of Grey' Movie Casting: Chris Brown and Taylor Swift to Play Christian Grey, Ana Steele? Leona Lewis Says 'Perfect Choice'
related:
© 2015 Books & Review All rights reserved.
TRENDING ON THE WEB