'Star Wars' Episodes 7, 8, 9 'Most Exciting' in Series, According to George Lucas Biographer
Books & Review
Updated: Nov 01, 2012 08:38 AM EDT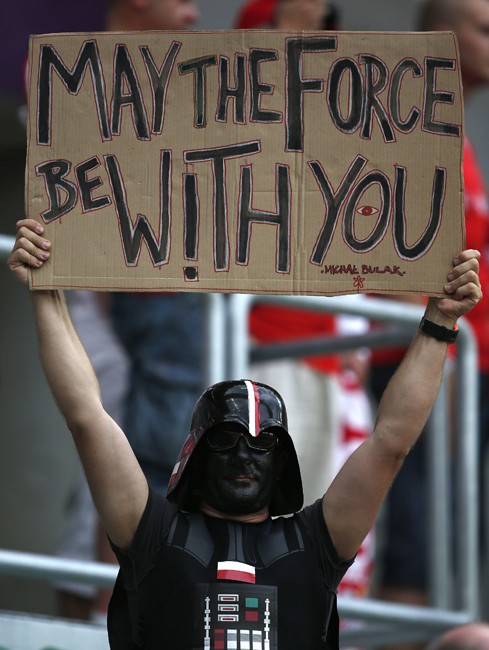 Disney bought Lucasfilm Oct. 30 for $4.05 billion and announced plans to release at least three new "Star Wars" films, beginning in 2015, sending fans into a frenzy, equal parts anxiety and excitement. But fear not young padawans, "Star Wars" episodes seven, eight, and nine are "the most exciting," according to creator George Lucas' biographer, Dale Pollock.
While conducting research for his unauthorized biography of Lucas, "Skywalking: The Life And Films Of George Lucas," Pollock was allowed to read the outlines to the 12 stories written by the filmmaker, but, of course, was required to sign a confidentiality agreement.
"It was originally a 12-part saga," Pollock revealed to TheWrap. "The three most exciting stories were 7, 8 and 9. They had propulsive action, really interesting new worlds, new characters. I remember thinking, 'I want to see these three movies.'"
Researching his book in the 1980s, Pollock interviewed Lucas on about 80 occasions. That professional relationship has since fizzled, and the two are no longer in touch. "Lucas was not a fan," says The Wrap.
"Skywalking" was first published in 1983 and re-released in 1999. Pollock is a professor of cinema studies at the University of North Carolina's School of Filmmaking.
Pollock, like most die-hard fans of the Sci-Fi series, thought the three "Star Wars" prequels were "dreadful. I think they're horrible," said the author. "For me, the first one is the worst. Maybe the second prequel is better one. I didn't like the third one at all."
"When he did the three prequels, he was in a Lucas vacuum. No one saw the scripts [in advance], they were dreadful screenplays. I thought they seemed dry. They were medieval in terms of court intrigue. And it was a weird way to start out the story," he added.
Pollock says the next film in the series involves Luke Skywalker in his 30s and 40s, but that Lucas was unlikely to turn to Mark Hamill, the actor who originally played Luke, but whose performance reportedly left the director dissatisfied.
"They will need an older Luke Skywalker," Pollock said.
Pollock assures Disney will almost certainly be using Lucas's outlines for the next three films. "Writers will absolutely take his outline. That's in part what Disney bought," he said.
Disney has a "very lengthy treatment" to begin the development process for the new trilogy, according to the company's CFO Jay Rasulo, and at least one of the films will likely be released in 3-D, a prediction that anyone who's been to theaters in the last two years could have easily made.
Disney CEO Bob Iger says the company plans to release a new "Star Wars" film every two to three years after "Episode 7."
"For the past 35 years, one of my greatest pleasures has been to see 'Star Wars' passed from one generation to the next," said Lucas, the 68-year-old chairman and CEO of Lucasfilm. "It's now time for me to pass 'Star Wars' on to a new generation of filmmakers. I've always believed that 'Star Wars' could live beyond me, and I thought it was important to set up the transition during my lifetime."
related:
© 2015 Books & Review All rights reserved.
TRENDING ON THE WEB