David Petraeus Rehire: Viral Campaign for General Picking Up Steam, Should Obama Take Him Back?
Books & Review
Updated: Nov 23, 2012 03:59 PM EST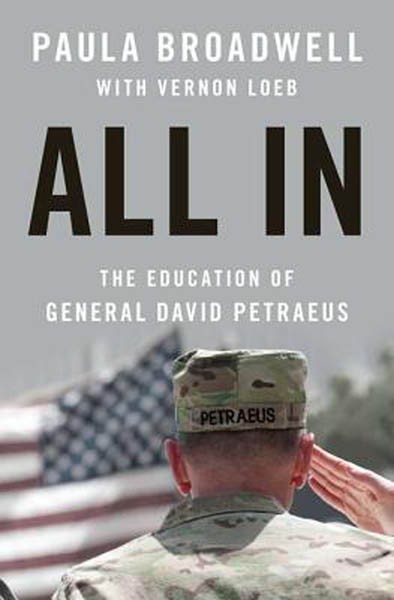 An article written by Slate's Emily Yoffe has gone viral for her view that President Barack Obama should rehire Gen. David Petraeus in the wake of the public revealing of his extramarital affair with biographer Paula Broadwell.
"I have a great idea whom Barack Obama should nominate as his next CIA director: Gen. David Petraeus." Yoffe wrote.
She continued: "With that simple announcement, Obama could strike a blow for civil liberties and against the silly and destructive sexual Puritanism that has taken down so many public figures. Since Petraeus' departure both Democrats and Republicans have been mourning the loss of a public servant of extraordinary ability. So let's mourn no more."
Gen. Petraeus' affair with Broadwell was discovered after another female acquaintance of Petraeus, Tampa socialite Jill Kelley, complained to the FBI that she had been receiving threatening anonymous emails. The emails were eventually traced back to Broadwell, leading the FBI to uncover her romantic relationship with Petraeus, which allegedly ended over the summer.
The FBI has not yet announced whether they plan to prosecute Broadwell for bringing classified material into her home. However, as many publications speculate, depending on the nature of the classified information, Broadwell's punishment may come from the military.
"The whole thought or idea that you have classified information on your personal computer at home, I'm sure violates some Army regulations if nothing else," said Brad Garret, a former FBI agent and consultant to ABC News.
President Obama should reinstate Petraeus because "it has become clear that the events were wholly of a private nature and national security was not breached," writes Yoffe.
Most publications are speculating no criminal charges will be brought against Gen. Petraeus, a fact which Yoffe uses to strengthen her case. The FBI is still currently investigating Broadwell concerning the classified documents found on her home computer, which investigators believe the author gathered while researching her biography of Petraeus in Afghanistan.
General John Allen, the top U.S. commander in Afghanistan, is back at his post.
General Allen returned to Kabul more than a week after the Pentagon announced it was investigating the potentially inappropriate emails between Allen and Kelley.
The four-star general was nominated to become the commander of U.S. European Command and the top NATO general, but Defense Secretary Leon Panetta has put that nomination on hold.
Broadwell reportedly "deeply regrets the damage that's been done to her family," according to an anonymous friend of the biographer who spoke to ABC News.
Broadwell is "devastated" by the fallout from her extramarital affair with the General that led to his resignation as Director of the CIA. The writer is extremely remorseful for the damage done to her family, and the families of those her actions effected, and is trying to rebuild and move ahead, said a close friend of Broadwell's to ABC News under the condition of anonymity.
The 40-year-old author, who wrote the biography on Gen. Petraeus, "All In: The Education of General David Petraeus," is just trying to "focus on her family" right now according to the source.
Yoffe makes a convincing argument for giving Petraeus his position back, using Bill Clinton as her prime example of the country's ability to quickly forgive and forget such dalliances.
"Given that even that insatiable sex fiend is back in the arena and much revered (by some), surely that means we have grown up enough to realize that just because you're in public life doesn't mean every aspect of your marriage is fair game," she writes. "Thanks to our ever-faster cycle of humiliation and rehabilitation, he has already been punished and paroled. It's time to let Petraeus get back to work."
What do you think? Is it time to give Gen. Petraeus his job back? Is this just another example of our overly Puritanical society still at work? Is Yoffe totally off base?

related:
© 2015 Books & Review All rights reserved.
TRENDING ON THE WEB