Dolly Parton Rumors on Being Gay Denied, New 'Dream More' Memoir Reveal Country Singer's View on Life, Excerpt [VIDEO]
Books & Review
Updated: Nov 27, 2012 11:23 AM EST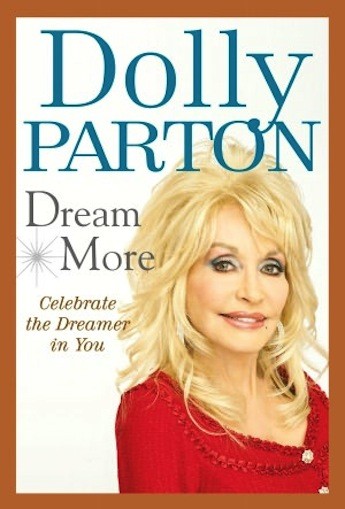 Dolly Parton is making headlines after denying gay rumors and talking about her new memoir "Dream More."
Published by Penguin Group on Nov. 27, "Dream More" is about the legendary country singer's view on life and how to live it.
The 128-page book is described:
The legendary Dolly Parton shares for the first time her deeply held philosophy of life and her heartfelt hopes for everyone.
Based on the hugely popular commencement speech Dolly Parton gave at the University of Tennessee that became a sensation, Dream More is a deeper and richer exploration of the personal philosophy she has forged over the course of her astonishing career as a singer, songwriter, performer, and philanthropist.
Using her speech as a jumping-off point, Parton explores the four great hopes she urges us to embrace: dream more, learn more, care more, and be more. She culls examples of these values from her own life as illustrations, from growing up poor in the hills of eastern Tennessee to her experiences as the iconic performer she has become today.
Written by one of the cultural legends of our time, Dream More is a poignant and uplifting anthem for all who want to take charge of their lives and forge a future on their own terms.
In an interview with Nightline, Parton talked about how she grew dirt poor in Sevierville, Tenn. in a cabin with 11 siblings, according to Eastidahonews. She said she modeled her signature big, blonde hair and red-lipped, voluptuous Dolly after the town tramp.
"There was this woman, we won't call her names, but she was beautiful," she said. "I had never seen anybody, you know, with the yellow hair all piled up and the red lipstick and the rouge and the high-heeled shoes, and I thought, 'This is what I want to look like.'"
During the interview, Parton denied rumors that she was secretly gay and romantically involved with one of her oldest childhood friends, Judy Ogle. However, she has been married to her husband, Carl Dean, for 46 years.
"Like Gayle [King], her friend, Judy, my friend, they just think that you just can't be that close to somebody," Parton said. "Judy and I have been best friends since we were like in the third and fourth grade....We still just have a great friendship and relationship and I love her as much as I love anybody in the whole world, but we're not romantically involved."
Read an excerpt of "Dream More" HERE.
Want to read Parton's new memoir asap? You can buy it on Amazon for $13.22.
related:
© 2015 Books & Review All rights reserved.
TRENDING ON THE WEB