Author of Fifty Shades of Grey EL James Talks "Mommy Porn": I didn't set out to be Tolstoy. I wrote it for myself, for fun
Books & Review
Updated: Dec 08, 2012 03:53 AM EST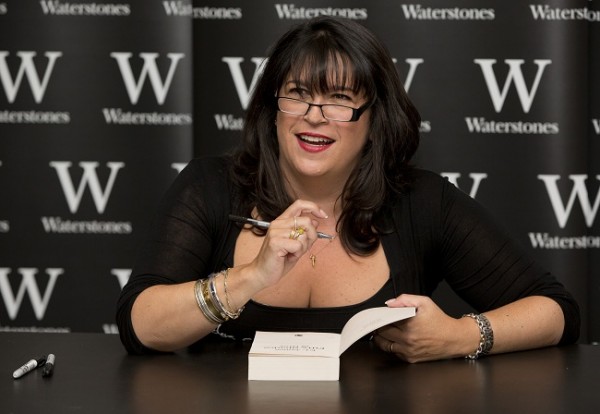 The author of "Fifty Shades of Grey" EL James talks about her inspiration for the novel, "mommy porn", her personal life and winning Popular fiction book Award.
Author EL James says that it was by chance she came across the real inspiration being her writing "Fifty Shades of Grey" and about sadomasochistic sex. According to a report by The Telegraph, "while browsing in a bookshop in Hampstead some years ago, she picked up Macho Sluts, a collection of eye-wateringly explicit stories of dominatrixes and dungeons by American author Pat Califa."
"It was my first taste of something really hardcore, and I thought: this is interesting. After that, I read some more BDSM [bondage and discipline, dominance and submission and sadomasochism] and wondered: what would happen if someone from that world met somebody who didn't know anything about it?"
James, along with the accolades, has received a lot of criticism for her book and there has been a lot of things said about her way of writing.
"Journalists and critics think: 'why are people reading this and not my stuff?' I didn't set out to be Tolstoy. I wrote it for myself, for fun. The majority of people who read it love it - and quite a lot of people have read it," she smiles. "It made me feel slightly less of a pervert when other people enjoyed the fantasy as well..."
James says she "freaks out when she hears people say that her book encourages domestic violence. "Nothing freaks me out more than people who say this is about domestic abuse," she says. "Bringing up my book in this context trivializes the issues, doing women who actually go through it a huge disservice. It also demonizes loads of women who enjoy this lifestyle, and ignores the many, many women who tell me they've found the books sexually empowering."
James also admits that her two sons haven't read the book as yet.
"The boys haven't read the books. Why would they be interested in their mum's fantasies? They just want their mum."
related:
© 2015 Books & Review All rights reserved.
TRENDING ON THE WEB