Hilary Mantel's "Bring up the Bodies" Wins Costa Book of the Year 2012
Books & Review
Updated: Jan 30, 2013 03:09 AM EST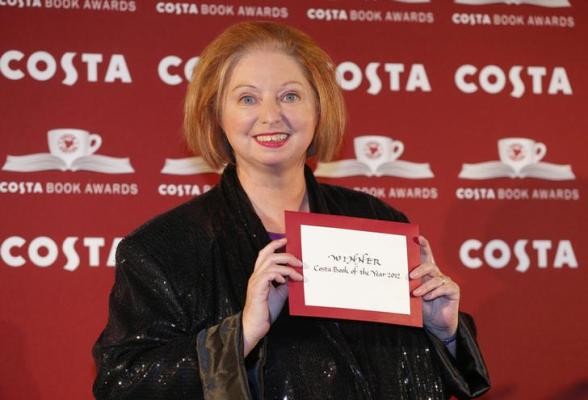 After receiving unanimous votes, Hilary Mantel's "Bring up the Bodies" was announced Costa Book of the Year 2012.
Hilary Mantel became the first novelist to win both the Costa Book of the Year and Man Booker awards in the same year. It took the judging panel that consisted of nine members less than half an hour to decide that Mantel's "Bring up the Bodies" was the clear winner of this year's Costa Book of the Year.
According to the chair of judges, Dame Jenni Murray, this was the least surprising result in the history of the Costa Prize. "One book simply stood head and shoulders, more than head and shoulders ... on stilts, above the rest. We had a really good discussion, like being at a high-powered book club, and I said, 'OK, let's have a vote on Bring up the Bodies' and every hand went up."
Murray says that judging this award is not easy as it requires pitting works of different genres of writing against each other. Winners of five different categories of writing compete against each other for this $47,000 (approximate) prize. However, this year, Murray says it wasn't difficult to decide who the winner was as there was absolute unanimity in the decision.
Experts state that the book did not need any promotion or any other kind of help to sell its copies and sold 240,000 hardcover copies. This was far more than the 30,000 copies the other four books competing for the award sold together.
The other judges in the panel included actors Sophie Ward and Jenny Agutter, poet Daljit Nagra, broadcaster Katie Derham, novelist DJ Taylor, comedian Mark Watson, writer Marcus Sedgwick and author Wendy Holden.
related:
© 2015 Books & Review All rights reserved.
TRENDING ON THE WEB