Newfound Evidence Raises Questions of Accuracy on Truman Capote's 'In Cold Blood'
Books & Review
Updated: Feb 11, 2013 04:01 AM EST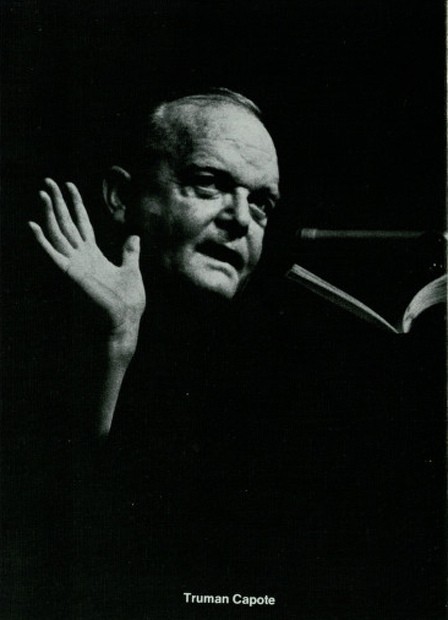 The Wall Street Journal released documents which suggest that the accuracy of author Truman Capote's "non-fiction" novel "In Cold Blood" might not be completely correct.
Truman Capote's novel "In Cold Blood" tells the story of the murders of the Clutter family that took place in 1959. The author often described the book as "immaculately factual" and defended the book as being a work of "non-fiction". However, Wall Street Journal recently released a report with supporting documents that suggest discrepancy when narrating the event.
According to the journal, "a long-forgotten cache of Kansas Bureau of Investigation documents from the investigation into the deaths suggests that the events described in two crucial chapters of the 1966 book differ significantly from what actually happened."
The documents suggest that information has been portrayed in the book in such a way, as giving Alvin Dewey, the chief investigator of the case, more credit than due. First, the book says that when KBI officials received a tip on the whereabouts of two men who were later convicted for the killings, they acted immediately. However, documents released by Wall Street Journal suggest that the KBI officials waited for five days until they finally acted on the tip.
Also, the documents indicate that Dewey didn't believe the tip at first, as he was sure that the two people accused of the crime couldn't have committed it. Another discrepancy found in the book was that it stated only a single agent visited the Hickock farm, the last known whereabouts of Richard Hickock, whereas the documents show that four lawmen - three KBI agents and one local sheriff - visited the farm.
The Journal reports that the documents they studied were from papers that reviewed the Clutter case and were taken home by a now-deceased officer. The documents are now the center of litigation between a son of the agent and the KBI, both claiming that the documents belong to them.
related:
© 2015 Books & Review All rights reserved.
TRENDING ON THE WEB