Joan Bakewell and Frank Skinner Look For Artist to Paint Author Hilary Mantel's Portrait
Books & Review
Updated: Mar 30, 2013 05:34 AM EDT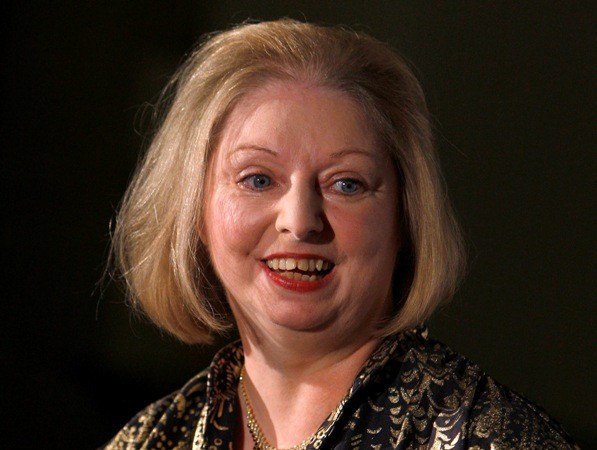 Joan Bakewell and Frank Skinner are currently searching the whole of the U.K. for an artist to paint a portrait of award-winning author Hilary Mantel.
Joan Bakewell and Frank Skinner of Sky Arts have launched a $15,000 commission hunt for probably the best portrait, even if currently not established, to paint a portrait of award-winning author Hilary Mantel.
Joan Bakewell and Frank Skinner will present the Sky Arts series, and judges include the Royal Academy's director of exhibitions, Kathleen Soriano. Artists of ages 16 and above have been asked to apply. Road shows about the hunt will also be held in Dublin, Glasgow, Cardiff, and London over the summer.
"What I like about this is that it is non-elitist," said Bakewell, who sits in the House of Lords and regularly speaks on the arts. "It really is important that people don't feel that art is for posh people who have been to art school. I see this as a democratic way of looking at the arts, rather than any kind of snooty judgments being passed, and everyone who comes along to the roadshows will get advice.
Bakewell said that she was more than excited to host the event. "Jobs on television for older women don't come very often, so when I was asked to do this I thought 'absolutely', plus it is in my neck of the woods."
Skinner will be joining her to present the series and reveals that he was always interested in making a fine arts TV program for some time. Four finalists will compete in the closing stages, producing a portrait of a public figure. For the grand finale, their work will be displayed at the National Portrait Gallery and its director, Sandy Nairne, will help choose the overall winner.
The overall winner will be commissioned to paint Mantel for a portrait that will be shown at the British Library and become part of its permanent art collection.
related:
© 2015 Books & Review All rights reserved.
TRENDING ON THE WEB