Sylvia Day Outdoes JK Rowling and Dan Brown; Tops Bookseller's first e-book Ranking
Books & Review
Updated: Aug 06, 2013 08:47 AM EDT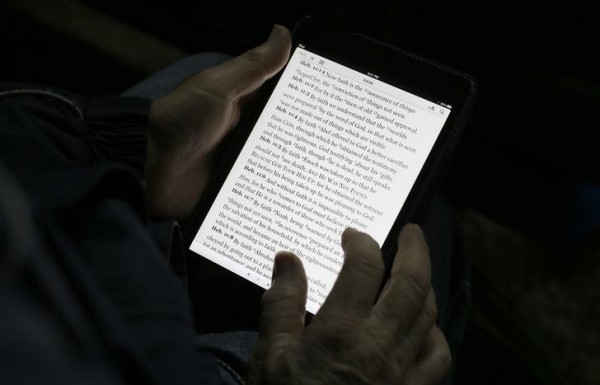 Sylvia Day outdoes famous authors JK Rowling and Dan Brown to secure the top position on Bookseller's first e-book ranking.
Sylvia Day's "Entwined with You" sold more than 200,000 digital copies in June, ahead of its print sales. This earned the author and the novel the first title of topping two monthly lists, having sold more digital copies than in print.
"The first chart is based on data for June so that's obviously before JK was outed," Philip Jones, editor of the Bookseller said. "Initially, we've compiled data from six of the biggest publishers in the UK, which together represent 51% of the print book market, and 81% of print fiction, and we hope to add more publishers very soon."
Dan Brown took second position for his novel "Inferno" followed by Gillian Flynn's "Gone Girl."
The eBooks top 50 universe reveals that digital versions sold 784,000 copies, compared to 1.3m print copies, giving eBooks a 37% market share.
Twelve books from the eBooks top 50 sold more in digital form than in print, including Sylvia Day's Entwined with You (55 percent), Lee Child's Jack Reacher thrillers Killing Floor (65 percent) and Tripwire (59 percent), Gillian Flynn's backlist thrillers Dark Places (79 percent) and Sharp Objects (80 percent), and Julie Kenner's erotic tales Release Me (86 percent) and Claim Me (85 percent).
"We hope this is a useful measure of ebook sales at a time when the industry and readers are moving fast in their digital adoption. That said, with ebook sales of 200k, it's a safe bet that Sylvia Day can count herself an ebook bestseller, as well a print-book bestseller," Jones concluded.
related:
© 2015 Books & Review All rights reserved.
TRENDING ON THE WEB