Fifty Shades of Grey Casting: Charlie Hunnam Pulled Out of Film Because of Some 'Family Stuff'
Books & Review
Updated: Oct 23, 2013 09:26 AM EDT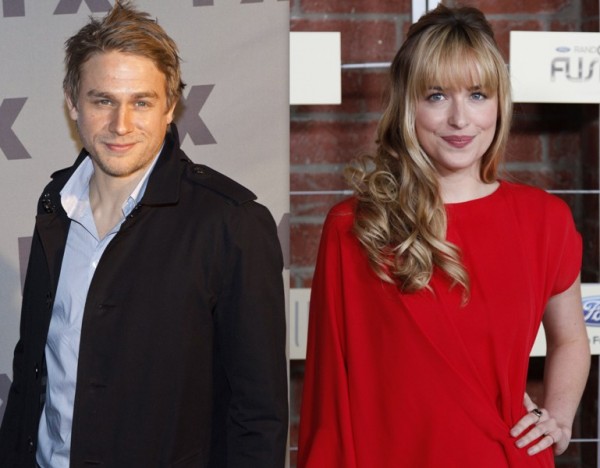 After making headlines for walking out of "Fifty Shades of Grey", Charlie Hunnam revealed that he was forced to quit the film to take care of some "family stuff".
Stars are standing in line and some could even kill for the role of Christian Grey in the much-hyped film adaptation of "Fifty Shades of Grey". Hunnam pulling out of the film just days after being cast for it was bound to create waves in the film industry. Though there have been many speculations about why he actually quit the film, the actor himself told E!News that the reasons were personal.
The tabloid caught up with the actor at Mo's Restaurant in Burbank where he was attending the second annual Hogs for Heart event, a benefit that aids the One Heart Source Education Programs in Africa.
"I am doing good. I am just really concentrating on work," said the "Sons of Anarchy" star. "It's been a really busy time."
"I have had some family stuff going on so just trying to stay focused and stay positive and keep trying to do a good job at work and be with my family," admitted the actor.
The personal stuff Hunnam referred to may have something to do with his father Billy, who passed away this May, Daily Mail reported.
"Like I said, I've got some family stuff I have to tend to. So when I wrap the show, I am going to go to England and see my people and then I have a film that I am doing with Guillermo [del Toro]. So I am going to go and do that and concentrate on the final seasons of Sons," the 33-year-old actor said.
Currently, no one has been finalized for the male protagonist's role in the movie though auditions for the role have begun again, according to Hollywood Reporter. This time around, the production team's main criteria is to judge the actor's chemistry with Dakota Johnson, who will be playing the role of Anastasia Steele.
Last Friday, Tony-nominated actor Billy Magnussen and "The Fall" star Jamie Dornan auditioned for the role.
related:
© 2015 Books & Review All rights reserved.
TRENDING ON THE WEB