'Harry Potter' Author JK Rowling Writes As Robert Galbraith Again With 'Career of Evil'
Books & Review
Updated: Apr 27, 2015 06:00 AM EDT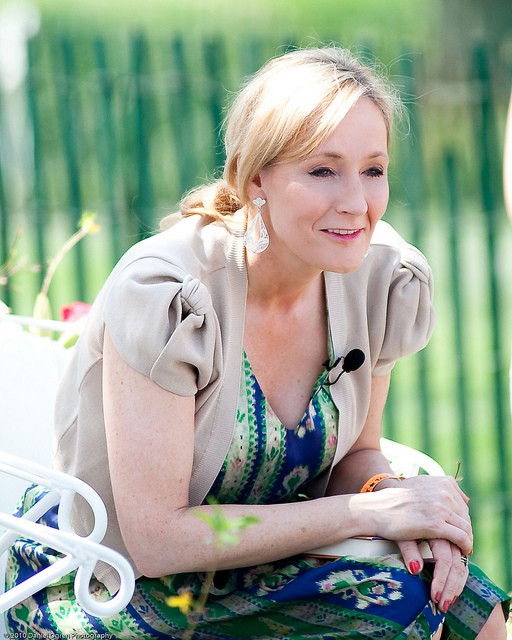 JK Rowling's next project will not be a prequel to the "Harry Potter" series as what had been speculated last month. The author is back to writing as Robert Galbraith in the next Cormoran Strike crime and detective series. The book, titled "Career of Evil" is the third novel to be released as part of the highly-acclaimed series.
Little, Brown UK, the book's publisher, made the announcement on Twitter Friday, Apr.24. "We are proud to be publishing the third @RGalbraith crime novel, 'Career of Evil', this autumn. More details to come soon, including pub date," the Twitter post reads. Fans of the author and the book series also took to show their excitement over the news.
The book is most likely to have Cormoran Strike, a handicapped war veteran and private investigator, as its main character. Other details about the storyline of "Career of Evil" are yet to be announced as well. The book's precedent in the series is titled "The Silkworm."
Unlike the "Harry Potter" books, Rowling targets more mature audiences with the crime novel series. The first book in the series, titled "The Cuckoo's Calling," hit bookstores in 2013 and was received with mostly positive reviews but lukewarm sales upon its release.
However, after the identity of the author was revealed, the book's market sales surged, making it a number-one bestseller in Amazon.com. On Oct.12, 2014, BBC announced that a TV adaptation of "The Cuckoo's Calling" is in the works and Rowling herself is reported to write its screenplay.
Rowling discussed what motivated her to use a pseudonym. According to The Guardian, Rowling decided to use the name Robert Galbraith in an attempt to make the writing "far away from her as possible. Rowling further insisted that the revelation was not a "marketing ploy" by her camp.
Meanwhile, last month, Rowling announced via Twitter that she is writing a book in celebration of World Book Day. Fans suspected that the author is writing another "Harry Potter" installment. However, with the announcement of "Career of Evil," it seems that Potter fans' hopes for book #8 are once again dispelled. Since the end of the well-loved book series, Rowling had been known to drop hints and allude to possible Potter-related writing projects on her Twitter page.
The Cormoran Strike series is not Rowling's first foray in writing for older audiences after the global phenomenal success of the Potter series. In 2007, the 49-year old author published a the political novel "The Casual Vacancy."
"Career of Evil" is speculated to be released by fall.
related:
© 2015 Books & Review All rights reserved.
TRENDING ON THE WEB