Marvel Releases 7 New Comics, Including 'Ant-Man: Last Days,' 'Captain America: White'
Books & Review
Updated: Apr 28, 2015 09:39 AM EDT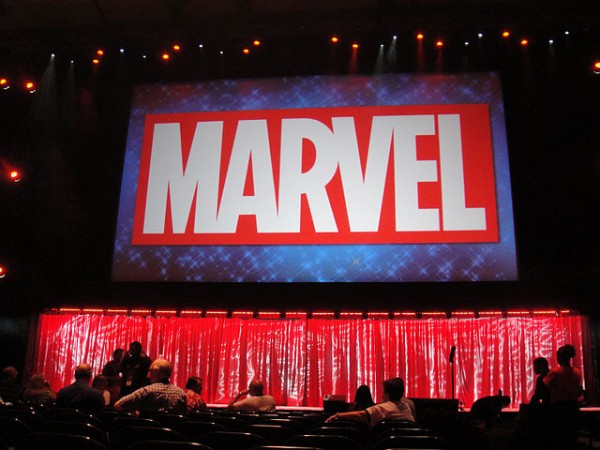 A wave of comics is well on its way for avid readers as Marvel will be releasing seven of them in the coming months, reports IGN. Despite a low profile during this year's C2E2 convention, Marvel definitely brought a lot of good things to the table for its fans by announcing new comics set to be released in the coming months.
First up would be Ramon Rosanas and Nick Spencer's "Ant-Man: Last Days #1." According to IGN, this comic book on Scott Lang's adventures, will be sold in stores in August, which follows the "Ant-Man Annual #1" in July. An old villain will be coming back in this read, calling Miami residents to a dance party to celebrate the end of the world.
Marvel also shows that it can bring romance to comics with "Secret Wars: Secret Love #1" set to hit stores come August. This one-shot anthology will bring together different Marvel superheroes and depict their romantic affairs. A love triangle among Karen Page, Typhoid Mary and Daredevil awaits.
Mark Buckingham and Neil Gaiman bring the third upcoming Marvel hit, "Miracleman," which would come in September. This issue will revolve on Alan Moore's entire work.
On the same month, "S.H.I.E.L.D. 50th Anniversary Specials" would be released as well. It will come with a mini-series of five issues to be released weekly, each exploring different characters and periods of "S.H.I.E.L.D.'s" rich background. Agent Carter, Mockingbird, Fury, Quake, and Agent May would comprise the superheroes here.
Fifth on the list would be CM Punk's "Drax," which would arrive in Winter of 2015. This features the last "Guardians of the Galaxy" member who still has not been given his own series. Drax will take on the mishaps of the Destroyer.
Jim Mahfood and Skottie Young offer fans "Howard the Human #1" which is set to sell in August 2015. The ComicBook website reports that this issue chronicles the adventures of Howard, previously a duck, but now a human. The story plays on a form of role reversal as Howard is the only human in an animal-filled city. Being a private investigator, the reader will learn about Howard's every day journey, filled with action and crime-fighting activities.
Michael Walsh and David Mandel will serve "Hank Johnson, Agent of Hydra #1," which is also set to be sold in August 2015. The HR department of Hydra will face some challenges against its own agent, who also has his own family matters to attend to.
Last on the list would be none other than Tim Sale and Jeph Loeb's "Captain America: White," which is scheduled to hit stands by September. The Bleeding Cool website mentioned that a "#0" part of the comics has been published by Marvel in 2008.
related:
© 2015 Books & Review All rights reserved.
TRENDING ON THE WEB