Prince William Biographer Hints at Infidelity Fears, Claims Princess Diana had "Violent" Mood Swings
Books & Review
Updated: May 26, 2012 01:37 PM EDT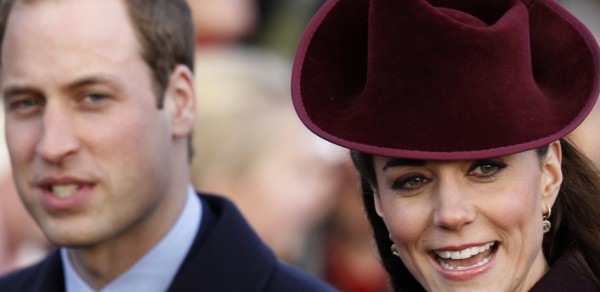 A new book on Prince William is raising some eyebrows in the UK due to its less-than-flattering portrayal of the women in his life, particularly his wife, stepmother and late mother -- and the author claims the Prince cooperated in the writing of the unauthorized account of his young life.
"Prince William: The Man Who Will Be King," by British author and journalist Penny Junor, will be published in the U.S. by Pegasus Books and is scheduled for a June 5 release. The book was already released in the UK earlier this month under the title "Prince William: Born To Be King," and it has outraged fans of the royal family for its salacious, suggestive claims.
According to Junor, the Prince -- who will turn 30 on June 21 -- worried that he wouldn't be able to remain faithful to one woman due to his family's cloudy marital history. An excerpt published by the Daily Beast states that he had "very real worries about whether it was possible to love just one woman. After his hurricane childhood, he was understandably cautious about committing to a relationship."
What's really bizarre, though, is the author's supposed claim that Prince William gave his staff permission to speak with her. HollywoodLife.com cited an In Touch magazine report that quotes Junor as saying "It's very unusual for the prince's household to speak to a biographer like me. But Prince William gave them his permission."
The Independent echoed the claim that the prince gave his staff permission to speak with Junor. However, the newspaper also reported that the book is not authorized.
Regardless, it has made waves in the UK, sending titters of shock and outrage from loyal fans of the late Princess Diana. "Diana needed constant reassurance, constant attention, constant love," reads one excerpt published by the Daily Beast, "but the mood swings were violent and unnerving. In the blink of an eye, she went from cheerful and funny to brooding and sobbing, or furiously angry and screaming. At other times, she cut herself until she bled profusely."
According to the Daily Mail, Junor's critics are calling her "an insensitive, untruthful, poisonous, hatchet merchant who moonlights as Camilla Parker Bowles's public-relations guru and is probably in love with Prince Charles."
In love with Prince Charles?
Not even close, says Junor.
"I am absolutely not a friend of his," she told the Independent. "If he saw me, he would possibly recognise me. And if he did recognise me, he would probably definitely say 'hello'. But that's it."
(Source: International Business Times)
related:
© 2015 Books & Review All rights reserved.
TRENDING ON THE WEB