Mindy Kaling's New Book 'Why Not Me?' Gets a Release Date
Books & Review
Updated: May 06, 2015 07:36 AM EDT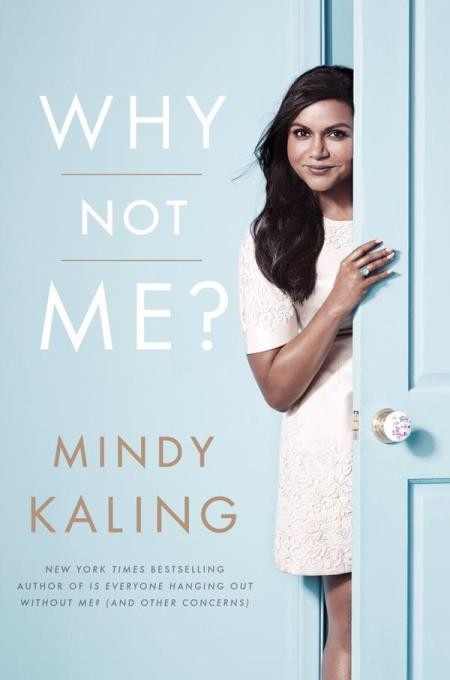 Following her New York Times Best-selling debut in 2011 with "Is Everyone Hanging Out Without Me? (And Other Concerns)," writer and comedian Mindy Kaling is back with "Why Not Me?" which is set to be released on Sept. 29.
Huffington Post reports that Mindy Kaling took to her Twitter account and said "It's coming, guys. 9/29/2015." Earlier on, Kaling, 35 already claimed she wanted to write a second book, to document all the changes in her life since her first book.
"So much has happened between the time I published my first book and now. The show, my mother passed away, so many of my friends have gotten married. I'm a godmother now and a homeowner. There's so much that has happened in that period of time that I wanted to write another book," Kaling, 35, said in an interview with The Los Angeles Times.
Kaling also revealed in the interview that the title of her new book is inspired by what has been her "subconscious motto" in life. The actress first announced that she has been working on another book during the SXSW Festival last year.
The book's cover shows a confident Mindy Kaling wearing a white dress inside a room with blue painted door and walls.
Unlike her first book, "Why Not Me?" deals with more mature topics concerning adult life, such as "falling in love with work, seeking new friendships in lonely places" among others, according to the actress' official website. The book is made up of Kaling's "collection of essays that are hilarious and insightful as they are deeply personal."
Furthermore, the book will feature intimate details of Kaling's "weird as hell" relationship with her ex-boyfriend and close friend B.J. Novak, along with other revelations about her personal musings on being a Hollywood star as a woman of color.
Aside from her TV show, Kaling has also been known to dish out her opinions on body acceptance and raise issues concerning beauty and weight standards, as well as diversity on TV. "[A]bout the writers' room, or race on the show - my Elle cover, body-image stuff that people have questions about. I can actually finally say, in the most eloquent way, what my feelings were about it," the actress said, as reported by Refinery 29.
Incidentally, Entertainment Weekly reported that Kaling and Novak are set to have a talk at the opening of BookCon later this month happening at the Jarvis Center New York from May 30-31. Novak has also recently released a new book entitled "One More Thing: Stories and Other Stories" last February.
After the sucess of Kaling's last book, fans can expect that "Why Not Me?" will be just as entertaining and inspiring.
related:
© 2015 Books & Review All rights reserved.
TRENDING ON THE WEB