Thor #8 2015 Release Date, Preview & Spoiler: Identity of Female Thor Finally Revealed
Books & Review
Updated: May 13, 2015 06:56 AM EDT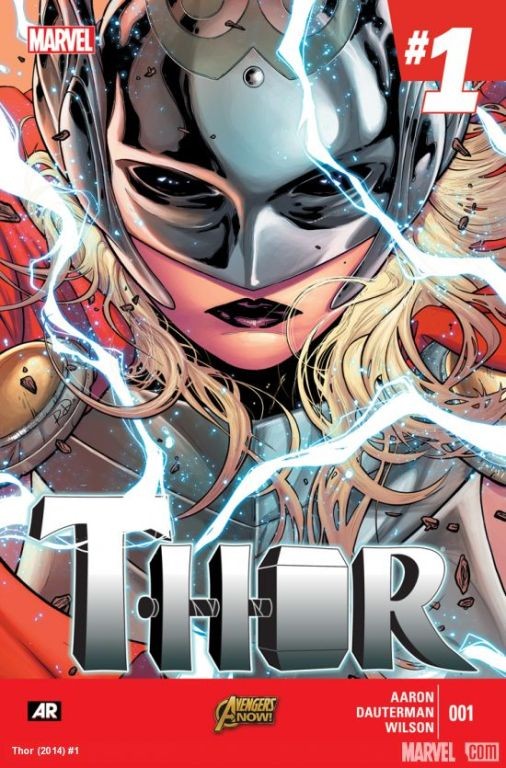 The guessing game is over for the fans of Thor. Since Marvel revealed last October that the new character is female, fans have been looking out for any clues as to who the new hero might be. And finally, Marvel has confirmed the identity of the new Thor, reports the NY Times.
The new female Thor is no other than Dr. Jane Foster, Thor's former girlfriend who is also suffering from breast cancer. An image from the upcoming issue, showing a dialogue from the new Thor confirms her identity. The image was leaked just a day before the release of Thor #8, which will hit bookstores and online on May 13.
Thor comic series writer Jason Aron confirmed the leaked images, saying, "Jane Foster has been part of the Thor comics and the Thor mythology from almost the very beginning. The very act of picking up this hammer, of becoming Thor, is killing her. Where we go from here is the real story."
Furthermore, Aron added that the decision to go with a female heroine was inspired by many of Thor readers who happen to be "women and young girls" -- not originally the target market of the comic books. "You're seeing more and more comics that appeal to that audience," Aron added.
Dr. Jane Foster, a role that Natalie Portman played for the first two Thor movies, first appeared in the comics in 1962 as a nurse who happens to be the love interest of Thor's original alter ego, Dr. Donald Blake. Since then, throughout the comic books, Jane Foster would appear from time to time. And in the movies, she was no longer a nurse but a smart and ambitious astrophysicist who first discovered the Thunder God upon his arrival on Earth.
Since the beginning of the new Thor comic series, Jane Foster has been shown to be battling breast cancer and is currently under chemotherapy. Fans are now intrigued as to how Jane Foster will develop after the reveal, since her health is also deteriorating.
However, fans of Dr. Jane Foster need not to worry about the future of the new heroine. According to io9, during the Free Comic Book Day last May 2, readers saw a crossover among different Marvel superheroes, including Ms. Marvel, Vision, Captain America, and Iron Man, as the all-new Avengers.
With the revelation of the new female Thor, it seems that Dr. Jane Foster is indeed worthy of the Mjolnir. Here's to seeing more female superheroes in the future.
related:
© 2015 Books & Review All rights reserved.
TRENDING ON THE WEB