'Divergent 3: Allegiant Part 1' Filming Begins! Release Date, Cast News & Plot Spoilers Here
Books & Review
Updated: May 22, 2015 06:05 AM EDT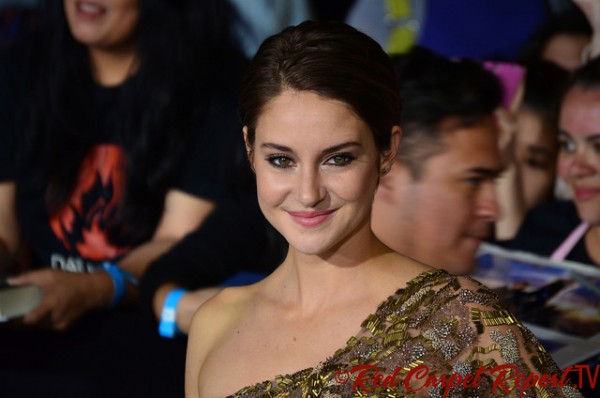 Production for the third installment of Veronica Roth's sci-fi "Divergent" trilogy has started, reports ComingSoon.net. Lionsgate announced that the principal photography for the first part of "Allegiant" has begun in Atlanta, Georgia last May 18.
The third movie will still feature its lead stars Shailene Woodley as Tris and Theo James as Four. Other casts reprising their respective roles in the movie series are Octavia Spencer, Naomi Watts, Ray Stevenson, Miles Teller, Zoe Kravitz, Ansel Elgort, Maggie Q. Keiynan Lonsdale, Mekhi Pfeiffer,Jonny Weston and Daniel Dae Kim. Recently, it was confirmed that Jeff Bridges joins the cast as the leader of the Bureau of Genetic Warfare, David. New key character from the book will be portrayed by Bill Skarsgard as Matthew, while Nadia Hilker as Nita.
"Insurgent" director Robert Schwentke has been tapped to helm the upcoming movie. The screenwriters for the movie adaptation include Noah Oppenheim, who penned the script for "The Maze Runner," Adam Cooper, Bill Collage and Stephen Chbosky, writer of "The Perks of Being a Wallflower".
In "Allegiant," Tris and Four make their way out of the wall surrounding the destructed city of Chicago. As the pair escape, they find out the shocking truths behind the walls as well as deal with problems regarding their relationship and the factions. However, it is still unclear as to how the film will divide the book into two parts.
In a report by Variety, Lionsgate executives Rob Friedman and Patrick Wachsberger previously announced that "Allegiant" will be divided into parts, saying that "the storytelling arc and world of the characters lend themselves perfectly to two films," and this strategy had "worked very well" for them in the past, citing "Twilight" and the "Hunger Games" movies.
The second movie based on the trilogy, "Insurgent," was released March this year and grossed at least $274 million across the globe, while the first movie in the trilogy, last year's "Divergent" also topped the blockbuster charts.
The "Divergent" book series are consistent bestsellers since the first book's release in 2011. Roth worked on the first book while completing her Creative Writing degree. The books have gained a large following, thanks to the sci-fi and dystopian trend among young-adult fiction books being published recently. The film adaptations of the books also appealed both to the readers and movie-goers alike.
"Insurgent Part 1" is expected to hit theaters by next year, while the conclusion of the "Divergent" film series is targeted for a 2017 release.
related:
© 2015 Books & Review All rights reserved.
TRENDING ON THE WEB