'Fantastic Four' Actor Michael B. Jordan Breaks Silence Over Controversial 'Human Torch' Casting
Books & Review
Updated: May 26, 2015 07:47 AM EDT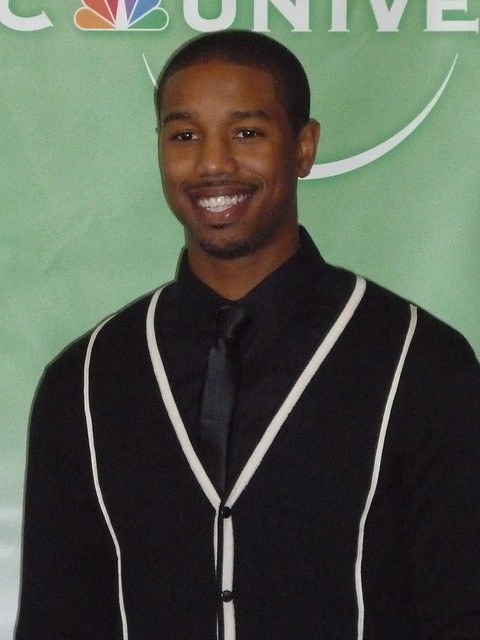 When Marvel announced that The Human Torch from the "Fantastic Four" team will be played by Michael B. Jordan, the Internet responded against the movie's bold choice of casting a black actor. In the comic book series, The Human Torch is white, sporting blonde hair and has blue eyes. With the issues arising due to his casting, Jordan penned his brave response to criticisms in an article published in Entertainment Weekly's website.
The 27-year-old actor responded to the harsh comments circulating online following his casting as Johnny Storm, a role that Chris Evans portrayed in the 2007 "Fantastic Four" film. Jordan said that some of the comments about him were difficult to ignore, with some people even saying that Jordan's casting was a political choice, citing President Barack Obama being black and the movie industry's "black quota."
"It used to bother me, but it doesn't anymore," Jordan wrote in his article. "I can see everybody's perspective, and I know I can't ask the audience to forget 50 years of comic books. But the world is a little more diverse in 2015 than when the Fantastic Four comic first came out in 1961."
Jordan also said that "Fantastic Four" creator Stan Lee himself agreed to have him onboard as The Human Torch, telling the movie's director Josh Trank that he's "okay with it."
In his article, Jordan urged audiences to reflect on the film's message which is unity, saying, "This is a family movie about four friends-two of whom are myself and Kate Mara as my adopted sister-who are brought together by a series of unfortunate events to create unity and a team. That's the message of the movie, if people can just allow themselves to see it."
The actor also said that he is willing "to be the person who stands up" for the sake of generations to come. "Maybe, if I set an example, Hollywood will start considering more people of color in other prominent roles, and maybe we can reach the people who are stuck in the mindset that "it has to be true to the comic book." Or maybe we have to reach past them," the actor added.
Evans was the last actor to portray the iconic comic book character. The actor himself had given his support to Jordan. In an interview with New York Daily News, Evans said that "it's very exciting" and he "can't wait" to see Jordan "reinvent" the role "in a way I could never imagined."
As for the Internet trolls out there, Jordan has this simple message: "Get your head out of the computer. Go outside and walk around. Look at the people walking next to you. Look at your friends' friends and who they're interacting with. And just understand this is the world we live in. It's okay to like it."
related:
© 2015 Books & Review All rights reserved.
TRENDING ON THE WEB