A Canadian Website Encourages Interactive and Local Reading Lists
Books & Review
Updated: Jun 06, 2012 11:06 AM EDT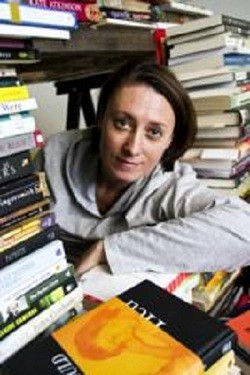 Finding a good book to read shouldn't be a solitary activity that involves reading an endless number of book cover summaries or random reviews. Finding a book that takes place on the vast terrain of Canada also shouldn't be a difficult task.
That's where 49th Shelf comes in. The web-based project is encouraging people to celebrate Canadian books this summer through an interactive map that they've set up on 49thShelf.com that guides readers to different places represented in Canadian books. They've coined the challenge "The 100-Mile Book Diet." The idea is to get and give suggestions on great Canadian books by plotting on a map the setting of the recommended book.
According to the company's website, The 49th Shelf is "a one-of-a-kind community for discovering, discussing, and indulging in Canadian books. Fuelled by the largest collection of Canadian books ever assembled, The 49th Shelf makes it easier to find your next great Canadian read." The project was developed by the Association of Canadian Publishers in partnership with the Canadian Publishers' Council. Amazon Canada is the lead sponsor of this year's "The 100-Mile Book Diet."
The press release on the project details exactly how "The 100-Mile Book Diet" works and because membership is free, anyone can participate. 49th Shelf is also giving away a Kindle Touch 3G with a $50 Kindle Store gift card as part of the 100-Mile Book Diet to one lucky participant.
related:
© 2015 Books & Review All rights reserved.
TRENDING ON THE WEB