Top Five Young Adult Romances for Novices
Books & Review
Updated: Jul 07, 2015 11:07 PM EDT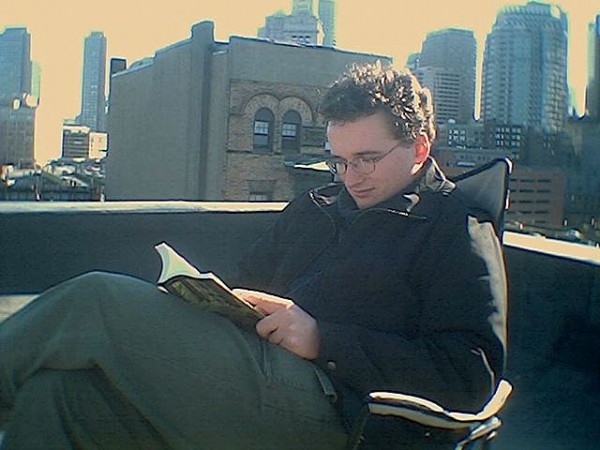 For anyone new to romantic young adult fiction, there are millions of books to choose from. Let's help you narrow it down into the best.
5. "The Perks of Being A Wallflower" (Stephen Chbosky)
"The Perks of Being A Wallflower" is a coming-of-age novel by novelist Stephen Chbosky. When you think of Young Adult Romance, this book doesn't exactly come to mind.
The bulk of the book is about self-discovery and understanding a teenager's mental state. However, it has some of the best writing about first love among YA books.
The book's protagonist, Charlie, quickly falls in love with Sam, a wild, outgoing and free-spirited senior. Throughout the book, readers will see Charlie falling deeper and deeper for Sam. It's obvious to pretty much everyone besides Charlie.
While Sam has a lot of affection for Charlie and cares for him deeply, just like any first love, it mostly goes unrequited. The book does an incredible job of showing the consuming, confusing, and deep power that a first love has on a young man.
4. "Boy Meets Boy" (David Levithan)
David Levithan has plenty of writing cred to his name, having written books such as "The Realm of Possibility", "Nick and Nora's Infinite Playlist", "Every Day", and "Will Grayson".
However, his writing career was launched by "Boy Meets Boy", a story about a teenager named Paul from a suburban New Jersey town. Paul finds love in Noah, an art junkie who is hesitant to enter a new relationship after his previous boyfriend cheated on him.
"Boy Meets Boy" features a colorful set of characters, most interestingly a transgendered girl named Infinite Darlene, who is both the quarterback of the football team and homecoming queen. What is most unconventional about "Boy Meets Boy" is how completely conventional it is. It never tries to make a big deal of its subject matter and does not dwell on the character's sexual or gender orientation. Rather, it tells a simple, sweet love story, similar to other romantic tales, proving that LGBT literature does not necessarily have to be in-your-face about what makes it different.
3. "Eleanor and Park" (Rainbow Rowell)
Perfectly attractive people permeate every part of fiction. In "The Fault In Our Stars" for example, the exceedingly handsome Augustus Waters was mature enough to fall in love with a dying, haggard yet apparently stunningly beautiful Hazel Grace Lancaster. "Eleanor and Park" features an effeminate, eyeliner-wearing and insecure Asian-American boy and a stocky, redheaded, freckled white trash girl. It shouldn't work, but it does.
Most YA stories start with either horrible people being horrible to each other or couples instantly falling hard for one another. "Eleanor and Park" is a slow burn of a romance - one where the characters fall in love with each a little bit more each and every day. The writing is lovely and the characters have an electric connection with each other. Underneath the lovely prose, as far as YA romances go, this is as deeply romantic as it gets.
2. "Wasteland" (Francesca Lia Block)
"Wasteland" is a difficult book to read. Calling it a romance may be a bit misleading, but it is definitely something that all fans of the genre should read.
The book is a powerful exploration into destructive taboo love. The protagonist Marina falls into an all consuming physical and emotional connection with her brother, Lex. The story revolves around her coping with her brother's suicide by reminiscing the events that led up to that unfortunate event.
The fascinating thing about the book is that it never judges its characters for feeling what they feel. The book describes their situation and unlikely attraction in vivid detail, describing even the most minute details of their physical attraction to one another. It is likely one of the most gripping reads to come out of YA fiction.
1. "Looking for Alaska" (John Green)
"Looking for Alaska" is John Green at his finest - a gripping storyteller telling tales of multidimensional characters. It is the first book in the series of three books about larger than life, impossible to get love interests, followed by "An Abundance of Katherines" and "Paper Towns." Alaska is, just like the girls that come after her, impossibly daring yet deeply disturbed by a mysterious past.
The title embodies everything readers want in young adult fiction. It has characters that are interesting and ones they can relate to, it tells a story that is close to anyone young or young at heart, and it is written beautifully. It is definitely the best book for any one new to young adult.
related:
© 2015 Books & Review All rights reserved.
TRENDING ON THE WEB