Disney CEO Optimistic of Marvel Superheroes; Not Worried of Comic Book Movie Competitors
Books & Review
Updated: Jul 08, 2015 09:08 AM EDT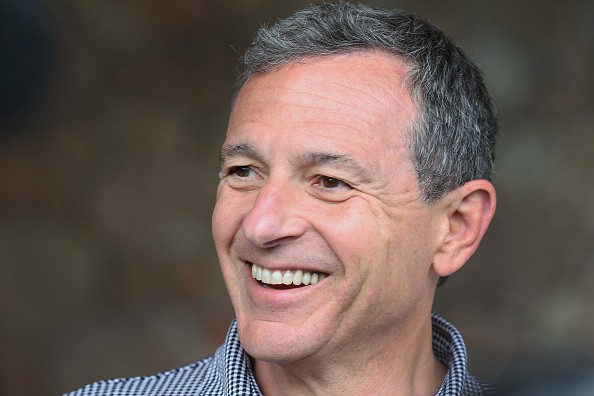 Since Marvel was bought by Disney for $4 billion, it has become one of its biggest money-making subsidiaries. Marvel's "The Avengers" still remains the highest grossing film of all time, obtaining a whopping $1.518 billion at the global box-office. The Marvel Cinematic Universe has consistently produced films that have broken box-office records and established its brand of superhero adaptations as one of the most popular of all time.
MCU, which also produced smash hits such as "Guardians of the Galaxy," "Thor" and "Captain America," currently has plenty of movies on the pipeline. As MCU continues to adapt its inexhaustible supply of comic book characters, lesser-known superheroes such as "Ant-Man" and "Dr. Strange" are being brought to the big-screen, the former being released in a few weeks.
Marvel faces stiff competition from its long-time rivals DC Comics, which attempted to reboot its cinematic universe starting with the middlingly received "Man of Steel" in 2013. They currently have "Batman vs. Superman: Dawn of Justice" on schedule to be released next year, with Ben Affleck filling the shoes of the dark knight, following Nolan's previous Christian Bale-led "Batman" trilogy.
DC intends to continue production of more superhero movies in time to create a full-fledged "Justice League" film, with a "Wonder Woman" film currently in pre-production.
However, Disney CEO Bob Iger says that he is not scared of their competitors. He has faith in the brand-building that MCU has done since it began with "Iron-Man," up to the most recent "Avengers: Age of Ultron."
According to Variety, Iger told a media conference in Sun Valley, Idaho, "We're Marvel. We've done a great job of building the Marvel brand, which we think when it's on a movie really makes a difference. We're seeing signs of that."
In the same press conference, he remarked that he was confident in the future slate of films that MCU has, which are comprised of less known properties such as "Ant-Man" and "Dr. Strange."
He told reporters, "We like the Marvel slate that we have coming up. We think they're unique in many ways and have no concerns [about competition] whatsoever."
With Ant-Man, according to Cinemablend, garnering surprisingly positive reactions online after a disappointing first trailer, and the fever pitch of fans for "Captain America: Civil War," an adaptation of one of the most beloved Marvel series, Marvel is looking good for the time being. Only time will tell if Iger was right to dismiss the competition.
related:
© 2015 Books & Review All rights reserved.
TRENDING ON THE WEB