Barnes & Noble Holding 'To Kill A Mockingbird' Read-A-Thon Ahead of Harper Lee's 'Go Set A Watchman' Launch
Books & Review
Updated: Jul 09, 2015 07:18 AM EDT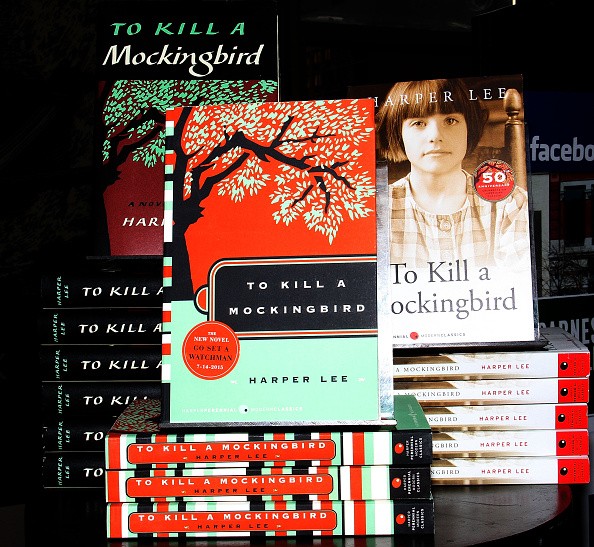 As the highly anticipated release of Harper Lee's "Go Set a Watchman " nears, bookstores continue to celebrate this historic event in literature.
Barnes & Noble is holding an all-day read-a-thon of Lee's Pulitzer Prize-winning novel, "To Kill a Mockingbird," on July 13, Broadway World reports.
Customers are encouraged to go to any Barnes & Noble bookstores for the read-a-thon in celebration of the legendary writer's upcoming novel. During the said event, participants can read excerpts and chapters and share their favorite quotes.
Pre-orders of "Go Set a Watchman" may be placed the same day on or before 12:00 pm. The much-awaited release of the sequel happens the day after the read-a-thon, July 14.
People may wait for the delivery of their pre-orders or come to any Barnes & Noble store nationwide, which opens at 7:00 am.
The new book, which was written before its prequel, "To Kill a Mockingbird," is set in the same world of Scout but only 20 years later.
Recently, author Harper Lee herself has already received the finished copy of "Go Set a Watchman," The New York Times reports.
Currently, there are raised expectation for the upcoming novel.
"Helped by our unique series of customer events, excitement is building at Barnes & Noble for Go Set a Watchman and we are still seeing strong pre-orders of the book in-store and online," said Mary Amicucii, Vice President of Barnes & Noble Adult Trade and Children's Books, as quoted by Business Wire.
"We expect this to be the number one book when it lands in July, and for this book we have placed one of the largest initial store orders of any adult trade book in Barnes & Noble history," she adds.
This July, Barnes & Noble announced on their website that they are holding a month-long pop culture celebration. The event is already on its second week.
Before the "To Kill a Mockingbird" read-a-thon on Monday, DC Comics Days will run from Wednesday through Sunday.
The celebration includes events such as "Comic Convention Collectibles" and "Throwback Thursday: 1960s."
As part of the celebration, Barnes & Noble is also holding a costume contest. Customers can join by taking a picture of themselves in a costume at any Barnes & Noble bookstore.
After the recent sales report on ICv2 that revealed an increase in comics and graphic novel sales, Barnes & Noble is said to be expanding its manga and graphic novel section, MarketWatch reports.
The sales report revealed that graphic novels made the biggest increase.
Barnes & Noble, Inc. is the country's leading retail seller of books, content, digital media and educational products. The company operates 648 bookstores nationwide.
related:
© 2015 Books & Review All rights reserved.
TRENDING ON THE WEB