Barnes & Noble Doubles Manga and Graphic Novel Selections
Books & Review
Updated: Jul 09, 2015 06:45 AM EDT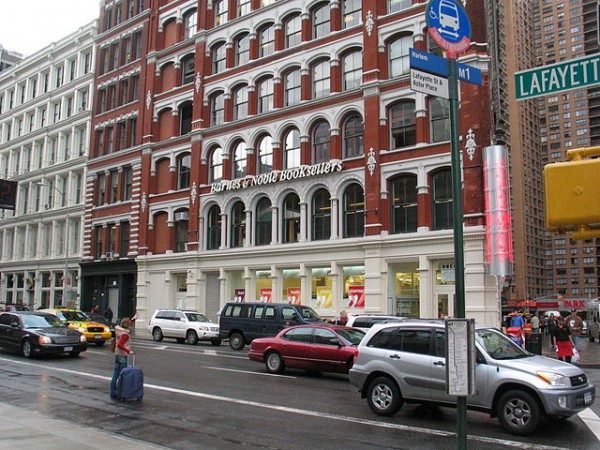 Barnes & Noble, Inc. is a Fortune 500 company which is currently the largest bookstore chain in the United States. With its history going as far back as the year 1886, it has been the most popular bookstore in the U.S. for as long as many can remember.
With their push to modernize their reach to digital through the release of the Barnes & Noble Nook several years back, huge selections of books through its frequently large, community-sized bookstores, and push to expand its pop culture relevance, Barnes & Noble has sustained and grown its already significant consumer-base over the last few years.
Barnes & Noble remains only one of two remaining national bookstore chains in the U.S. and has proved that the bookstore industry is still commercially viable.
The retailer has taken the next big leap in terms of expanding their audience and consumer-base. With both Western-popularized graphic novels and Japanese-imported manga finding a larger mainstream audience, Barnes & Noble has decided to fully capitalize on that opportunity.
Barnes & Noble has announced that it will expand the selection of graphic novels and manga to double. This move is intended to coincide with their Get Pop-Cultured campaign - a push to orient consumers of all types to become more aware of the various aspects of pop-culture. According to the company, the strong demand for these mediums and their rapidly growing popularity caused them to make the move.
According to BusinessWire, Mary Amicucci, the Vice President for Adult Trade and Children's Books at Barnes Noble said, "Barnes & Noble has seen tremendous growth in Graphic Novels and Manga in recent years, which is why we're so excited to be able to roll out an expanded selection for our customers to explore at all stores nationwide.
"Featuring eye-catching signage and top picks displays that highlight key series and characters, the expanded selection will not only meet the growing demand from fans, but will also drive discovery among new customers that may not have been familiar with Graphic Novels and Manga in a way that only Barnes & Noble can do."
As part of the move, Barnes & Noble will double the space dedicated to manga and graphic novel titles such as "Walking Dead," "Batman," "Deadpool," "Attack on Titan," and "Fairy Tail." They will also increase the visibility of these selections inside the store. They hope to capture new readers through these measures.
related:
© 2015 Books & Review All rights reserved.
TRENDING ON THE WEB