Dr. Seuss New Book 'What Pet Should I Get' Finally Released! 5 Stories That Charmed Young Kids
Books & Review
Updated: Jul 29, 2015 09:06 AM EDT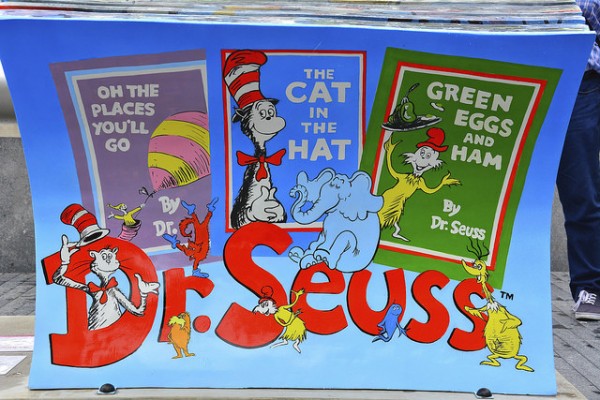 A new Dr. Seuss book called "What Pet Should I Get?" has been released on July 28, reports CBS News. The book is part of the recent trend of old manuscripts being found after so many years.
The book, "What Pet Should I Get?," as per Seussville, tells the story of two kids in a pet shop having difficulty deciding which pet they should get. Even though they are interested in getting all kinds of pets, they must choose only one.
While the book is gaining a lot of attention for being the most recently published Dr. Seuss book, some review claim that the story is no match for the late author's previous works. According to The Guardian, the story "might have been better off back in the box."
Meanwhile, here are five of the most recognized books written by the author, whose real name is Theodore Seuss Geisel.
Green Eggs and Ham (1960)
The writer who charms young readers with witty verses and beautiful rhymes can also make magic with only 50 words.
According to Mental Floss, Bennett Cerf, Dr. Seuss' publisher, made a bet that the author could not write a book using just 50 words. Dr. Seuss took the challenge and created the 50-word work of art.
Happy Birthday to You! (1959)
This book is the first full-colored picture book made especially to celebrate the reader's birthday. It also urges the readers to celebrate their birthday by being themselves.
According to Seussville, it can be given as a gift, not only for children, but for all ages.
The Lorax (1971)
Before the idea of saving Mother Earth had been common, Dr. Seuss has written a book about recognizing the beauty and importance of the environment and how to take care of it.
Universal Studios had taken the story to the big screen. The film starred Danny DeVito, Zac Efron, Rob Riggle, Betty White, Jenny Slate, Ed Helms and Taylor Swift.
The Cat in the Hat (1957)
Described by Seussville as "fun to read aloud and and easy to read alone," it is an ideal book for starting readers. It is also a hit among teachers and parents for having child-friendly words.
For many years, the book has been a favorite among children with the easy verses and fun illustrations.
Oh The Places You'll Go (1990)
"Oh The Places You'll Go" is the last published work of Dr. Seuss before he passed away in 1991. The rhymes inspire the readers to soar to great heights and find their way to success. Seussville describes it as a "perfect send-off for children starting out in the world."
Until today, the book never stops selling because it is the best pick for graduating students in different school levels.
related:
© 2015 Books & Review All rights reserved.
TRENDING ON THE WEB