Books in Pajamas: 5 Cool Titles to Spend Your Lazy Day
Books & Review
Updated: Aug 12, 2015 07:05 AM EDT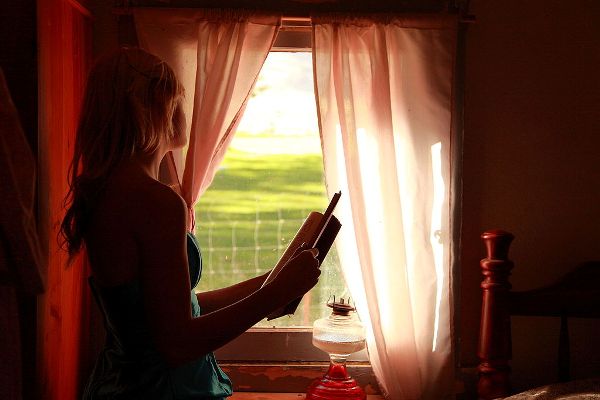 There are days when your bed suddenly becomes clingier and your pajamas comfier, and when this happens, there's no better way to take advantage of it all by somersaulting into a lazy-afternoon-kind-of novel. No need to stand up and move a muscle for we have already listed five perfect lazy day companion titles for you to choose from. Just do the honor of picking one.
1. "Drinking Closer to Home" by Jessica Anya Blau
Siblings Anna, Portia and Emery reluctantly return to their hippie childhood ranch to attend the wake of their mother, who died of heart attack. There, they unenthusiastically go down memory lane where they learn more uncomfortable personal details about their parents.
The Nervous Breakdown says that the book is a "touching, funny and unflinching" compilation of childhood reminiscences and nightmares told with both humor and heart.
2. "Water for Elephants" by Sara Gruen
After his parents' death, Jacob Jankowski ditches his Ivy League training and ended up in a circus as a member of the flying squadron. Set in the Depression era, the story dives into the black and white beneath the lights and sounds.
Bustle says that this is the ultimate lazy afternoon book simply because it transports its reader into an entirely new world while laying comfortably in bed.
3. "Love May Fail" by Matthew Quick
From the author of "The Silver Linings Playbook" comes a story of Portia Kane, who goes back to South Jersey, the one place she thinks is unchanged, and decides to look for her heartening childhood teacher, Mr. Vernon, as she feeds her hopes that the world is still a beautiful place even if his cheating pornographer husband makes it seem like it isn't.
4. "Plan B" by Jonathan Tropper
When Ben, Lindsey, Chuck, Alison and Jack graduated college, they all envisioned themselves successful in their fields as they grow older. None of them imagined turning 30 wasn't as great as they thought it was when they actually got there. One becomes unemployed, the other gets addicted to cocaine and the rest stuck in a rut.
Bustle describes the novel as "the perfect lazy-day read for when you need to avoid real life."
5. "The Bookseller" by Cynthia Swanson
This book follows Kitty Miller, who, although happy with her simple Bohemian lifestyle, visualized how greater things could get if she married the love of her life. In as snap, her simple life isn't so simple anymore as she started to ask herself all the "what ifs?" she could think of and question what she knows is real and what she only dreams of.
related:
© 2015 Books & Review All rights reserved.
TRENDING ON THE WEB