Memoir Picks: 5 Personal Stories Hitting Shelves this Fall
Books & Review
Updated: Aug 14, 2015 07:39 AM EDT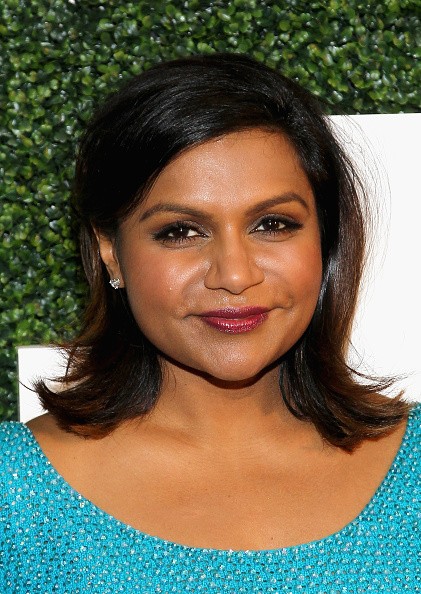 Summer will soon be over and the refreshing heat may soon fade off. However, there's no reason to end the heat and excitement for new books.
Meanwhile, the fall season is perfect for staying indoors at the comfort of your couch and blankets while reading a nice book.
Here is a list of upcoming memoirs that will be ideal for this season's reading list:
"Why Not Me?" by Mindy Kaling (September 29)
Mindy Kaling is known for the New York Times bestselling memoir, "Is Everyone Hanging Out Without Me?" and for creating the "Mindy Project." This fall, she's charming readers one again with a collection of personal essay that depicts a turning point in her career and life.
The bestselling author, as Washington Post reports, has sold out all tickets at a "Why Not Me?" book event in Washington, D.C.
"Never Broken: Songs Are Only Half the Story" by Jewel (September 15)
Songs are only half the story, according to Grammy-nominated songwriter Jewel. Not only is she excelling in writing music, she has also ventured to writing in print words. The memoir tells about her upbringing, career path and experiences in life.
"I hope that the personal experiences I write about will help others to understand that... we are not prisoners of our circumstance unless we believe ourselves to be," Jewel told People Magazine.
"I'll Never Write My Memoirs" by Grace Jones (September 29)
Grace Jones is a well-known singer, model and actress. This fall, she becomes another kind of artist: a writer. Jones writes about how she turned away from a religious life to rule New York as an unforgettable artist.
The book is soon to be available with 16 pages bearing full-colored photographs.
"M Train" by Patti Smith (October 6)
"M Train" starts in a small café, where Smith gets her black coffee every morning. The book explores different aspects, dreams to reality, past to present and many others. It also explores memories of Smith losing her husband Fred.
Smith also released a memoir in 2010 called "Just Kids", which describes a relationship she had with a photographer named Robert Mapplethorpe. According to The Guardian, the award-winning piece is going to become a TV series.
"Home is Burning" by Dan Marshall (October 20)
Dan Marshall writes a memoir about the continuous struggle of illnesses in the family. At the age of 10, he witnessed his mother fighting cancer resiliently.
Dan's father, he later found out, had ALS, a disease that may prevent him from walking and eating alone without any help.
Dan explores the experience of watching his youth fade away as the bigger things in life pushes him to grow up.
related:
© 2015 Books & Review All rights reserved.
TRENDING ON THE WEB