Marvel Comic Books Dominate July 2015 Sales! DC Takes One Spot at Top 10 Titles
Books & Review
Updated: Aug 15, 2015 09:43 AM EDT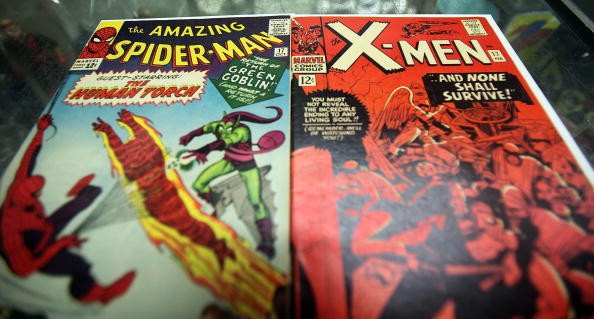 There's a big battle between Marvel and DC when it comes to comic books and of course, even in comic book movies. In July this year, the Marvel Universe dominated the list of top 100 comic books released by Diamond Comic Distributors, Inc.
Marvel grabbed eight out of the top 10 title in the list. DC Entertainment and Archie Comics each took one of the two remaining spots.
Here is the list of the top ten comic books last month:
1. Secret Wars (#4) - Marvel Comics
In this "Secret Wars" issue, a confrontation between Doom and Marvel's surviving heroes makes the chapter more thrilling and moving.
2. Star Wars: Lando (#1) - Marvel Comics
Marvel introduces Lando, the smooth-talking scoundrel, in this new miniseries. The creators of the comics include Charles Soule, known for "Death of Wolverine", and Alex Maleev, who took part in creating "Spider-Woman."
3. Civil War (#1) - Marvel Comics
The Civil War continues. So does the success of Marvel Comics in this list. The new chapter introduces readers to the Warzone and narrates what happened during the six-year battle between split forces.
4. Star Wars (#7) - Marvel Comics
Marvel started this ongoing Star Wars comic series in January. The story happened sometime between "Star Wars: A New Hope" and "Star Wars: The Empire Strikes Back."
5. Batman (#42) - DC Comics
Readers are in for more mysteries and surprises. As Bruce Wayne is assumed dead, a new Batman is in Gotham City. His name is Jim Gordon.
6. Darth Vader (#7) - Marvel Comics
In the new "Darth Vader" issue, everything transforms. Shadows and secrets are unveiled as the chapter reveals more of how Darth Vader changed from "A New Hope" to "The Empire Strikes Back."
7. Archie (#1) - Archie Comics
The Archie that everyone loved is back, just not in the way everyone is expecting. The reboot of the comics shows that Archie just got a makeover. He now sports a Justin Bieber hair and wears skinny jeans and denim jacket.
8. Amazing Spider-Man: Renew Your Vows (#2) - Marvel Comics
Everyone goes through hardships - including Peter and Mary Jane. However, family guy Spider-Man is still not excused from the Secret Wars.
9. Age of Apocalypse (#1) - Marvel Comics
The Apocalypse rules as the mutant rebels go down. The few humans who have survived are enslaved and mutants need an urgent plan to end his reign.
10. Guardians of Knowhere (#1) - Marvel Comics
Marvel introduces new heroes in the new comics. A satellite orbits Battleworld. It's a space station called Knowhere, a place in need of guardians.
Other notable comics in the top 100 list includes "The Walking Dead," the top title for Image Comics; "Invader Zim," the top for Oni; and "Star Trek/Green Lantern: The Spectrum War" of IDW Publishing.
The list was based on the total unit sales of products in the North American market.
related:
© 2015 Books & Review All rights reserved.
TRENDING ON THE WEB