Banned Book List: 5 Titles Providing Bliss to Every Rebel Reader
Books & Review
Updated: Aug 17, 2015 10:40 AM EDT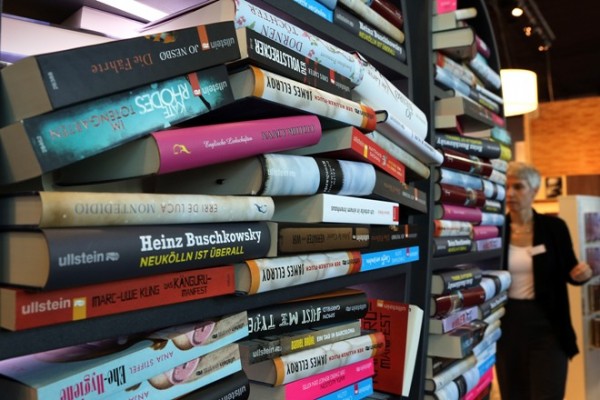 Even the quiet and timid book lovers have their rebellious sides, especially when authorities try to forbid freedom in literature by banning certain books.
Over the years, many complaints from parents or orders from authority have caused books to be banned from their rightful places in bookshelves.
In some cases, the act of banning the book only made people curious about it. Some of these books are now widely famous and even recommended as education tools in classrooms.
"Harry Potter" Series by J.K. Rowling
The phenomenal novel series by J.K. Rowling has been listed on American Library Association (ALA)'s list of 100 most frequently challenged books: 1990-1999. The books have been a target of parent complaints with all the dangerous adventures, witchcraft and bad attitude of children in the story.
"Alice in Wonderland" by Lewis Carroll
Lewis Carroll's classic tale, which recently celebrated its 150th year since its first storytelling, has been banned in China in 1931, according to The Guardian. Authorities believed that talking animals are not appropriate as it puts animals in the same level as humans.
"The Epic of Gilgamesh"
Forbes Magazine reports that "The Epic of Gilgamesh" has been banned in U.S. schools because of its depictions of sexuality. Nowadays, the story is considered a literary treasure from ancient Mesopotamia. Students across the globe are encouraged in classrooms to read the story, which is considered one of the oldest works of literature.
"To Kill A Mockingbird" by Harper Lee
The classic titles go on in the list of banned books. "To Kill A Mockingbird" remains one of the top targets of ban attempts when it comes to literary classics. According to ALA, the book is frequently challenged because of worlds like "damn", "whore" and "nigger".
"Of Mice and Men" by John Steinback
The short novel by John Steinback holds a great influence to readers that authorities are trying to ban it. It also joins ALA's list of Banned & Challenged Classics. Aside from the vulgar language, some schools and libraries are also banning it for being potentially offensive to women and the disabled.
The books mentioned in this list are widely read by children and young adults.
ALA News reports that the Banned Books Week this year, to run from September 27 to October 3, is highlighting the Young Adult genre. Bookstores, libraries, schools and universities are participating in the nationwide celebration.
"Young Adult books are challenged more frequently than any other type of book," said Banned Books Week National Committee chair, Judith Platt.
related:
© 2015 Books & Review All rights reserved.
TRENDING ON THE WEB