Cartoon Network Hit 'Amazing World of Gumball' Gets Graphic Novel Treatment
Books & Review
Updated: Aug 17, 2015 11:00 AM EDT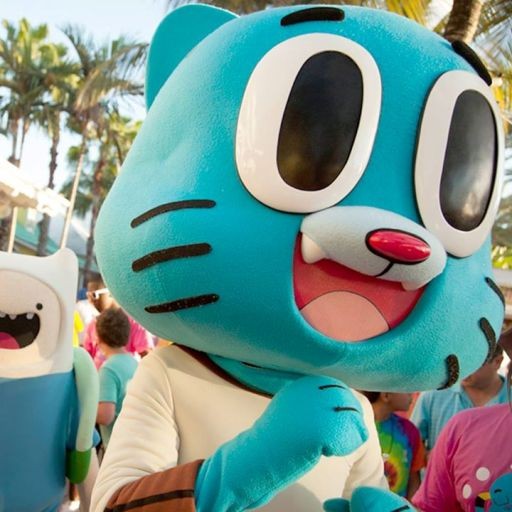 There is another way to follow the adventures of trouble magnets Gumball and Darwin in "The Amazing World of Gumball" and that is through the pages of an upcoming graphic novel. LA Times has word that the popular cartoon series is on its way to bookshelves.
Titled "The Amazing World of Gumball Vol. 1: Fairy Tale Trouble," the graphic novel, which will be published by Boom! Studios imprint Kaboom!, will be written by Megan Brennan. The illustrations will be taken care of by Katy Farina.
"I love how weird and unexpected the show gets," Brennan told LA Times. "It can take one simple premise for an episode and then veer off into really wild directions that you don't see coming," she went on to say.
Brennan also revealed that her love for "The Amazing World of Gumball" is its ability to pluck the viewers' heartstrings even in the weirdest circumstances. "And I like that even with all the bizarre sight-gags going on, the show also has a really positive, warm heart to it," she explained.
The graphic novel wouldn't disappoint as those who came to love the bizarreness of the show as all its crazy, colorful elements will be showcased in "The Amazing World of Gumball Vol. 1: Fairy Tale Trouble" as well.
Brennan teased that "Sword fights, silly costumes, magic tricks and maybe a dragon," will all be seen in the graphic novel. Farina also assured that those who like "giant turkey legs, weird magical frog-guys, and costume-changing card tricks" will love the project too.
In "The Amazing World of Gumball Vol. 1: Fairy Tale Trouble," Brennan said that Darwin, Gumball and Anais attend a "Renaissance Faire." It wouldn't take long for Gumball to makes things interesting and so he messes things up with a stage magician, who, in turn made a fairytale world out of the town.
Fans of the comedy cartoon series will surely have fun reading the graphic novel as Brennan and Farina also had fun in bring the characters to life in the leaves of a book. The latter admires the former's work and assured that Gumball in the novel is as unique as he is in the series.
"The Amazing World of Gumball Vol. 1: Fairy Tale Trouble" will be released this November. While fans await, a new episode of the series, entitled "The Others" is set to air on August 20. Here is the synopsis as listed by The Futon Critic:
"When Anais reveals that she's in the grade above them at school, Gumball and Darwin's eyes are suddenly opened to a whole new world of other students at Elmore Junior High. Gumball is horrified to learn that there are a bunch of characters who are barely aware of his existence and is determined to force his way into their lives."
related:
© 2015 Books & Review All rights reserved.
TRENDING ON THE WEB