'Mockingjay Part 2' Trailers & Release Date: 5 Most Twisted Spoilers in 'The Hunger Games' Final Movie
Books & Review
Updated: Aug 24, 2015 06:40 AM EDT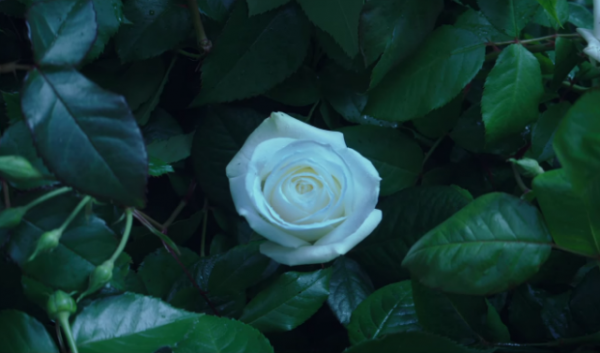 The final installment to Lionsgate's successful dystopian franchise "The Hunger Games" isn't due theaters until Nov. 20, but the hype is already so strong like premiere's tomorrow.
Trailers, teasers, photos and more details surrounding "Mockingjay Part 2" have already been dropped, but as expected, fans' most controversial questions remain in the air.
Sure, readers of Suzanne Collins' trilogy got the headstart, but we can't always trust movies replicating every single detail from their book counterparts.
That being said, we've looked into available trailers and curated the most interesting spoilers / spoiler theories. Please proceed with caution, because major ones are ahead.
1. Katniss Kills President Coin vs Katniss Kills President Snow
At this point, it's no secret among "Mockingjay" readers that Katniss Everdeen, the face of the revolution, has indeed killed President Coin. Those expecting that the Girl on Fire shoots President Snow may find this a very shocking maneuver, but it's actually well-thought.
As told by USA Today, Katniss is able to determine that Coin is "just as bad" as Snow, so she wouldn't be dreaming of a new Panem led by the same kind of leader the nation has endured for decades.
So where does the idea of Katniss killing Snow come from? Well, revisit "Mockingjay" (book) and you'll find her actually demanding to kill him.
In addition, the latest trailer appears to point that she's the one specifically fated to kill the rose-loving devil. "Snow has to pay for what he's done," she said.
USA Today noted, "It seems like Katniss has plans in this movie to kill evil rose-wearing tyrant herself."
2. Finnick Dies vs Finnick Survives
There are very slim chances of survival when one's head gets bitten off by lizard mutts.
Finnick Odair has been in a similar situation, as written in "Mockingjay," and it's an unfortunate one. The District 4 victor died in the book, but as we see in the latest trailer, he seems able to get through these ugly, modified creatures after all.
Or well, maybe not. At least we get to see him enjoy precious moments with Annie.
3. Katniss Goes Crazy vs Katniss Dies
It's also known among "Mockingjay" readers that Katniss will end up a little mentally-off following the events of the second rebellion.
Well, who wouldn't be? Losing your sister (oops) whom you tried to save in the first place defeats every purpose of your existence -- not to mention the burden of leading a nation in war.
Interestingly, Moviepilot has cited "crucial hints" that may point towards the death of Katniss Everdeen as a "martyr."
The outlet wrote, "If she isn't going to kill Snow, as in the books, and there's little reason for her to kill Coin, could Katniss be the one to fall?"
4. Katniss & Peeta vs Katniss & Gale
Those looking at the romantic theme of the franchise will also be thinking as to whom Katniss shares the rest of her life with (in case she lives, of course). The book clearly says it'll be Peeta, but Gale-worshippers may not give up their hope just yet. Nov. 20 is weeks away.
5. The 76th Hunger Games: Will It Ever Happen?
When Finnick dropped that "Welcome to the 76th Hunger Games" line in the first "Mockingjay Part 2" trailer, some may have been confused if he's actually referring to another pageant (with all the chariots and morning line odds). Because this will be a war movie, sure, we can expect bloodbath, but if it's from the Cornucopia, the book says it won't happen.
In the upcoming film, it's more likely that the Capitol becomes the arena itself -- and the rebels being pieces in the Games.
Indeed, the end of "The Hunger Games" core movie franchise may feel post-apocalyptic, but Lionsgate CEO Jon Feltheimer has already expressed thoughts on expanding the franchise (Yay!).
In the meantime, all that fans can really do is anticipate. And join the revolution, of course.
related:
© 2015 Books & Review All rights reserved.
TRENDING ON THE WEB