Edward Snowden Graphic Biography Author Ted Rall Recalls His Life's Similarities With Snowden's
Books & Review
Updated: Aug 26, 2015 08:19 AM EDT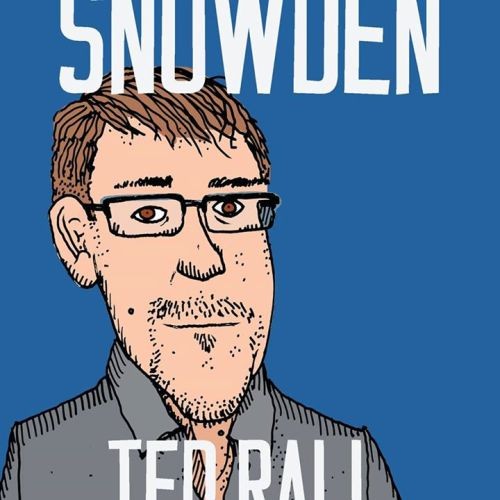 "Snowden," a graphic biography of former government contractor and computer professional, Edward Snowden, just hit the stores. In lieu of this, the author talks about how his quest to draw Snowden's life allowed him to experience some of the things his subject went through.
As per The Guardian, Rall chronicles in the book how Snowden knew of the government's comprehensive and deceptive spying of every citizen in the state. Interestingly, Rall himself had a fair share of surveillance that eventually cost him his job at the Los Angeles Times.
The said publication says that "Snowden" is being distributed to bookstores when Rall started to feel the impact of the state monitoring.
Ever since this blog post about an encounter with the LAPD that took place fourteen years ago was published via Los Angeles Times, Rall was closely watched by the news outlet, who believed he overstated the story and even fabricated it.
The said arrest was recorded by the police and Rall had no idea about it. What struck the blogger is that this audio tape from 2001 still existed. This led him to believe that it was "spliced and edited" or that it was fake.
When he learned that a videotape of him jaywalking around the same year also emerged, he knew that the police "didn't like my cartoon" and worked to get him fired from what he described as "the best gig" he ever had."
While he found evidence that at least proved he did not exaggerate the story in his blog post, LA Times, who Rall said, did not bother to check the new proof initially, stood by its point to sack him.
"I was easy to get rid of," Rall said. "I was a contractor. There would be no scene of me cleaning out my desk," he went on to say.
This incident is parallel to Snowden's story in the sense that state monitoring is powerful enough to hush police detractors. Snowden lived his life outside the US after he revealed the surveillance. Rall says that Snowden has an overwhelmingly "complicated story."
And telling it in a cartoon form was a necessity as he believes it is "something a YA [Young Adult] audience could get into." The graphic biography had 225 pages full of Rall's signature colorful, tongue-in-cheek illustrations and a copious amount of text.
Rall recently dropped by Entertainment Weekly to explain further Snowden's attempting to take refuge in Russia after revealing his horrible discovery that changed his life forever.
related:
© 2015 Books & Review All rights reserved.
TRENDING ON THE WEB