Michele Bachmann: A Books Reading List For Tea Partiers and the Curious
Books & Review
Updated: Jan 28, 2012 02:49 PM EST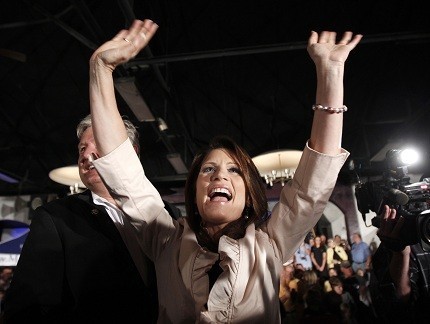 Minnesota Congresswoman Michele Bachmann launches her campaign for president today as a new Des Moines Register poll puts her in second place among Republicans in Iowa. Twenty-two percent of likely GOP voters support her there, just behind frontrunner Mitt Romney, with 23 percent.
So who is the third-term representative and Tea Partier? Here's a guide to the spare book offerings on her so far:
1) "Michele Bachmann's America," which was just published on June 20 on the Kindle, stakes a claim to being the first book about her career. It is written by two Minnesota writers, William Prendergast and Christopher Truscott, who have covered her career since 2003 and 2004, respectively.
Prendergast blogs about politics for Minnesota Progressive Project and Daily Kos, and Truscott has written two political novels, titled "Stumbling Forward" and "A Referendum on Conscience."
related:
© 2015 Books & Review All rights reserved.
TRENDING ON THE WEB