Patrick Ness, John Green, Derek Landy & More Authors Raise Funds for Syrian Refugees
Books & Review
Updated: Sep 06, 2015 09:39 AM EDT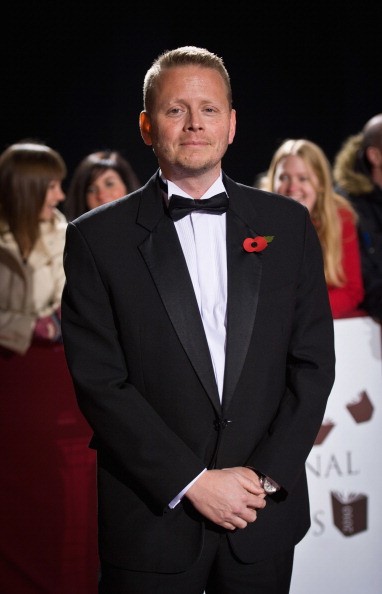 Patrick Ness started a fundraising appeal for Syrian refugees via Twitter and has already raised more than £400, 000 in about 36 hours with the contribution of fellow authors, The Independent reports.
The appeal started as a post on Twitter with a link to the fundraising platform. Other authors then started joining in and making contributions.
"Okay, I don't know if this'll work but I'll match donations up to £10k to do *something* to help this refugee crises," said Patrick Ness in the tweet.
With every £10,000 worth of donation, another donor will match the amount and the worth is doubled.
Ness is the author of popular young adult books such as the "Chaos Walking" trilogy and "A Monster Calls." He has an upcoming book entitled "The Rest of Us Just Live Here."
In the donation platform page, he wrote: "I am fundraising to help with the Syrian refugee crisis because I can no longer stand to just tweet about it."
Patrick was soon surprised to find author John Green and Derek Landy has offered to match the next £10k worth of donation.
He tweeted: "I did the first £10k, @johngreen is doing the second & now @DerekLandy has pledged the match the 3rd! WOWOWOWOWOWOWOW!!"
John Green is the author of "The Fault in Our Stars" and "Looking for Alaska". Derek Landy wrote the "Skulduggery Pleasant."
The proceeds will go to "Save the Children" charity, an organization based in London operating in more than 120 countries. The charity saves lives, fight for children's rights and help them develop their potential.
Aside from Green and Landy, Jojo Moyes and Hank Green also joined. Jojo Moyes is the author of "Me Before You" and Hank is John Green's brother and blog partner.
By Friday morning, a lot of authors have chimed in including Marian Keyes and Francesca Simon. A big group of authors from the Young Adult genre joined.
This includes Rainbow Rowell, Brendan Reichs, Margaret Stohl, Shannon Hale, Siobhan Vivian, Richelle Mead, Gayle Forman, Ransom Riggs, Allyson Noel, Holly Black, Tahereh Mafi, Ally Carter and Jenny Han.
The European refugee crisis has been gaining attention, particularly in social media, after images of a three-year-old boy lying face down on a beach made rounds online, reports The Guardian.
The Syrian boy, named Alyan Kurdi, lay lifeless in one photo and a Turkish police officer carried his small body in another. At least 12 Syrians have drowned in a failed attempt to reach the Greek island of Kos. The boy's mother and brother also suffered the same fate.
Thousands of refugees are trying to reach Europe with small boats and other vessels unfit for crossing the sea. Donations and other contributions to the fundraising for refugees can be made here.
related:
© 2015 Books & Review All rights reserved.
TRENDING ON THE WEB