Top 5 Fiction Titles Revealing the World of Refugees & Immigrants
Books & Review
Updated: Sep 11, 2015 05:54 AM EDT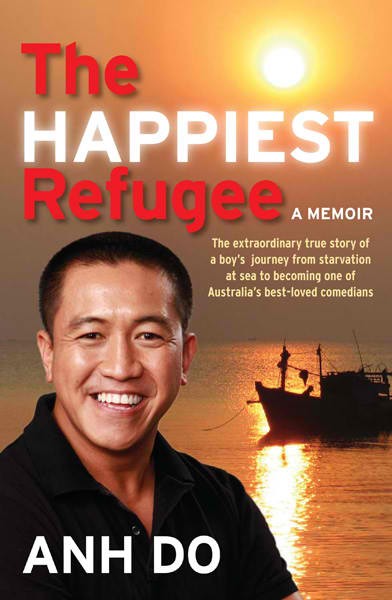 As the Syrian refugee crisis continues, more and more people are in need of a home and are willing to risk their lives to cross vast.
Recently, President Obama announced the increase of the number of refugees to be accepted by the United States, New York Times reports.
To be able to understand the heavy weight of being in the middle of the recent crisis, here are some books that may reveal the experience of being a refugee:
The Kite Runner by Khaled Hosseini
Amir, the son of a wealthy merchant in Kabul, has a close friend named Hassan, their servant. Amir's father is affectionately fond of the two boys but sees his son as lacking in courage.
In this New York Time Bestseller, Khaled Hosseini tells the story of refugees, families, and friendships. The events in the story include the fall of Afghan monarchy and the wave of Afghan refugees heading for Pakistan and the United States.
The book has been recommended by the Refugee Council of Australia.
The Thrill of It All by Joseph O'Connor
In the 1980s, an Irish-born teenager named Robbie Goulding meets Fran Mulvey, an orphaned refugee from Vietnam. Sharing the same interests, they form a band with two other cellist and drummer.
Joseph O'Connor tells the band's journey to fame and a glimpse of the past. Through interviews, memoirs, diaries and music, he explores the beauty of loyalty, friendship and teenage dreams.
Princess Bari by Hwang Sok-yong
In North Korea, a girl is born to a couple who wants a son. She is then left abandoned, but her grandmother comes to her rescue. She names the girl Bari, after the princess who can bring peace to the souls of the dead.
As a young woman, Bari flees to China to escape North Korea. She crossed the ocean and made it to London, where she learns about the exceptional ability she holds in her.
The novel captures the life of a refugee embarking on a journey of crossing borders and oceans in order to find a new home.
A Thousand Splendid Suns by Khaled Hosseini
Mariam and Laila were born a generation apart, but they are connected by going through the same fate and loss.
Four years after his debut novel "The Kite Runner", Khaled writes this book about a tale of friendship and a deep mother-daughter bond between two women.
The book has also been recommended by the Refugee Council of Australia.
The Happiest Refugee: A Memoir by Anh Do
In overcrowded boat to Australia, Anh Do and his family had a slim chance of surviving the journey. However, the desire to make a better life in another land is bigger than their fears.
Anh Do writes about the inspiring and uplifting story of a refugee who got past the tragedy and heartache to pursue a life full of hope.
related:
© 2015 Books & Review All rights reserved.
TRENDING ON THE WEB