'Red Queen' Author Victoria Aveyard Signs New Deal With HarperCollins
Books & Review
Updated: Sep 16, 2015 06:39 AM EDT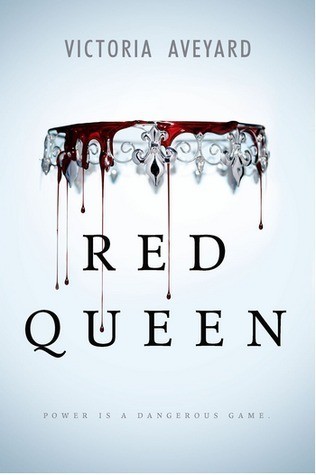 Author Victoria Aveyard has signed a two-book deal with HarperCollins, reports the Hollywood Reporter. Aside from two books in the deal, the author has two sequels to her first book coming and two e-novellas set for release.
Vitoria Aveyard is the author of the New York Times bestseller "Red Queen", her debut novel. The novel was first introduced to be part of a trilogy.
However, one of the signed two-book deal is the fourth book of the "Red Queen" series in 2018.
The second "Red Queen'' book, to be called "Glass Sword", is to be published in February 2016. The third book is coming in 2017.
The other book included is not yet determined. The novel is set for release in 2019.
"Victoria Aveyard's talent is immense, undeniable and extremely rare," said Kristen Pettit, executive editor at HarperCollins Children's Books, as quoted by the Hollywood Reporter. "Her scenes leap from the page and immerse you in her intricately wrought world."
"I am thrilled to continue to work with Victoria to bring her particular brand of gripping, visceral prose to readers everywhere."
In the novel "Red Queen", the Silver elite, people with silver blood and superpowers, rule over the Reds. The Reds are commoners under the silver regime and are not supposed to possess powers until seventeen-year-old Red Mare Barrow discovers that she has powers.
As Mare's power will raise fear among the Silvers and hope among the Reds, the Silvers hide Mare in a way no one will suspect. She is claimed to be the long-lost Silver princess, meant to be the bride of the Silver prince.
All in all, the book theme is a mixture of Games from "The Hunger Games", superpowers from "X-Men" and Cinderella story from "The Selection".
Aveyard wrote "Red Queen" the year after she graduated from University of South California's screenwriting program.
"The book was filled with twists and turns throughout, especially the end which felt like a huge slap to the face..." reviewed the Guardian.
Victoria Aveyard also wrote two e-novellas under the "Red Queen" series: "Steel Stars" and "Cruel Crown".
According to the Hollywood Reporter, Universal has acquired the rights to the film adaptation of the "Red Queen" novel.
Elizabeth Banks is in talks to direct the movie. Banks directed the second movie of the popular hit "Pitch Perfect" released this 2015.
Gennifer Hutchison penned the script. Jake Weiner, Chris Bender, JC Spink and Pouya Shahbazian are lined up to produce and Christopher Cosmos is co-producing.
related:
© 2015 Books & Review All rights reserved.
TRENDING ON THE WEB