Throne of Glass' Series Review: Sarah J. Maas' Novel Optioned for TV
Books & Review
Updated: Sep 18, 2015 06:32 AM EDT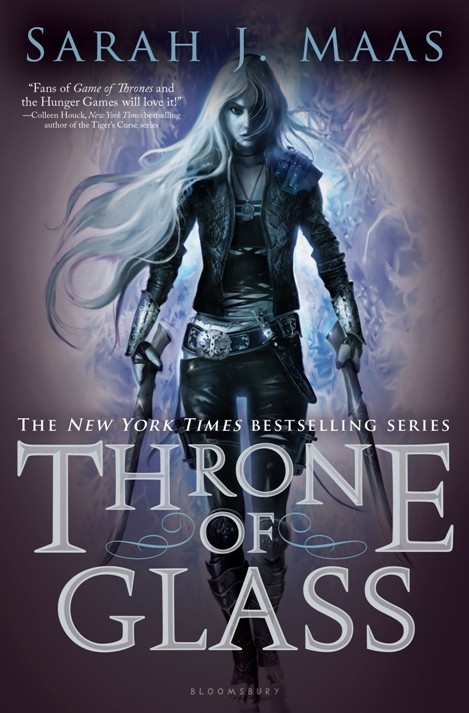 New York Times and USA Today bestselling series "Throne of Glass" by Sarah J. Maas has been optioned for television by the Mark Gordon Company, reports Publisher Weekly.
Mark Gordon Company produced ABC's "Grey's Anatomy", CBS' "Criminal Minds" and several other TV series.
The author expressed her excitement and joy through a tweet saying: "So, so, so excited to (finally) announce that the Throne of Glass series has been optioned for TV!! Yayyyy!!"
The young adult fantasy series printed by Bloomsbury already has four books out on shelves: "Throne of Glass", "Crown of Midnight", "Heir of Fire" and "Queen of Shadows", which was recently published earlier this month.
"Throne of Glass" starts with the story of Adarlan's assassin, the most popular and feared of all criminals. Nobody is certain of the assassin's identity, save for the knowledge that the assassin is highly skilled in weapons and is capable of murdering anyone.
Everybody knows that Adarlan's assassin has been imprisoned in the most secured labor camp. Little did they know that her name is Celaena Sardothien, an 18-year-old girl.
One day, the Captain of the Guard brought her to the Prince, who offered her the chance to be the King's Champion and work for him as an assassin. Beyond that, she has also been offered her freedom.
Celaena Sardothien does not fall under the certain type of heroines that are popular these days.
Popular young adult female characters such as Katniss from "The Hunger Games" or "Tris" from Divergent are usually selfless, courageous and willing to lead the fight to save everyone else. Katniss was fighting for her sister and for her district.
Celeana was first introduced as a selfish, someone willing to kill people to gain her own freedom. She was also very fond of fancy clothes and books. (Her love for fashion and fancy things would only make sense in the second book.) In many scenes, her fears, weaknesses and helplessness were revealed.
As the story continues, her character gradually changes from a cold assassin to a powerful, dangerous person who has the chance to save the world.
In the following sequels, Celaena learned to stand up to her fears, to seek freedom not only for herself but for everyone else and to face her destiny that she tried to escape from.
The latest installment, "Queen of Shadows", shows that Celeana aims to seek vengeance for everything she has lost and plans to reclaim the identity she has been hiding for ten years.
In 2014, Sarah announced thought her blog that, after a book deal with Bloomsbury, the "Throne of Glass" series is going to have six books. The fifth and sixth books are expected in 2016 and 2017, respectively.
Sarah J. Maas wrote four e-novellas in the same world as the "Throne of Glass" series, showing Celaena in different missions. She also wrote other novels including "A Court of Thorns and Roses".
related:
© 2015 Books & Review All rights reserved.
TRENDING ON THE WEB