More Than Fantasy: Top 5 Books That Showcase 'Magical Realism'
Books & Review
Updated: Sep 19, 2015 08:29 AM EDT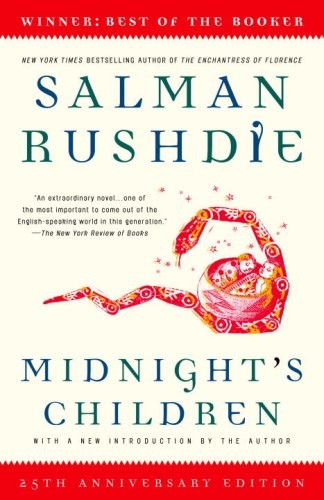 In her book, "Magical Realism in Spanish American Fiction", Angel Flores defined magical realism as "the transformation of the common and the everyday into the awesome and the unreal. It is predominantly an art of surprises."
Magical realism adds elements of magic into the character's lives but makes the reader perceive it as part of reality and does not claim the setting to be a different world.
The author writes about magic as part of reality, without any reason behind it or explanation offered.
Fantasy, on the other hand, uses a lot of elements of magic and justifies it as being a fictional world that is far from reality. For instance, the "Harry Potter" books showcase magic and claim that the story is set in a Wizarding World. However, the normal people (or Muggles) do not see magic as part of reality.
The following are books that showcase magical realism and express the beauty of it with creativity:
"One Hundred Years of Solitude" by Gabriel Garcia Marquez
The novel explores the rise and fall of a mythical Macondo town through the stunning history of a family. Different themes are discovered, including the variety of life and the endless search for truth.
The novel includes ghosts, visions, women under clouds of butterflies and a secret prophecy. Marquez is also popular for writing captivating novels showcasing magical realism.
"Wuthering Heights" by Emily Brontë
Today, "Wuthering Heights" is considered a masterpiece of English classics and one of the most complex and demonic love stories in literature.
It revolves around the intense and passionate love between Catherine and Heathcliff. The story mentioned impossible storms and the appearances of ghosts.
"Bone Gap" by Laura Ruby
One day, a young girl named Roza suddenly went missing, but people of the Bone Gap are not doing anything about it. Nothing turns up during the search and people are not surprised whenever someone leaves. Only one person knows that Roza did not simply leave, but nobody believes him.
"Bone Gap" is a stunning young adult book that does not simply explore the feeling of falling in love; it attempts to show the true meaning of it. The book is a tale of love, loss, regret, mystery and magic.
"White Teeth" by Zadie Smith
"White Teeth" is a story of two families in North London led by pals Archie Jones and Samad Iqbal, a Muslim Bengali. The book is Zadie Smith's debut in the writing world, earning her recognition as one of most talented young authors.
In her novel, she played with dangerous themes such as faith, race, history and gender, and added some magic elements in the plot.
"Midnight's Children" by Salman Rushdie
Saleem Sinai was born the moment India gained its independence. He was one of the 1,001 children born in the midnight hour. These children bear special gifts and are linked to each other through telepathy.
Salman Rushdie is also popular for writing remarkable works of magical realism. In this popular novel, he attempts to explore life, fate, culture and magic.
related:
© 2015 Books & Review All rights reserved.
TRENDING ON THE WEB