Daniel Radcliffe Reveals What He Hates About 'Harry Potter and The Half-Blood Prince'
Books & Review
Updated: Oct 22, 2015 07:25 AM EDT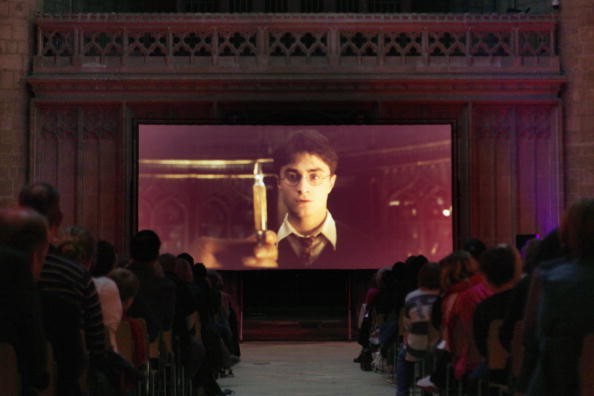 In a movie marathon of all seven "Harry Potter" films, star Daniel Radcliffe would have skipped the sixth film - "Half-Blood Prince"—or slept through it until the next one. This is because he wouldn't dare watch a second of his "mistake" again. In an interview with Playboy, he revealed that the film showed how his acting skills went stagnant.
"In every movie up to the sixth one, you can see a big step forward in my acting," Radcliffe told the magazine for the November issue. "And then it stopped, or went backward maybe, in the sixth film," the actor went on to say, adding that watching it made him realize "there's been no growth."
"You're watching a mistake you made every day for 11 months—that's the way I saw it," Radcliffe further explained. Prior to the filming, he prepared by drilling in his mind that Harry had the feelings of "a soldier traumatized by war" in the film and the character just "shuts down emotionally."
The star acknowledged that this arrangement was "not a bad idea." "But it's not the most interesting thing to watch for two and a half hours," the actor, who was around 20 years old when the "Half-Blood Prince" hit the cinemas, admitted.
Good thing though is that no matter how great his abhorrence of his least favorite "Harry Potter" film is, he felt his acting was on point and for him, was the best, in "Harry Potter and the Order of the Phoenix," the fifth film in the saga. But more than that, working with Gary Oldman and David Thewlis was the biggest thrill he had in the film.
"Half-Blood Prince" was released in 2009. The final film in the saga was released in 2011. Radcliffe went on to star in films like "Kill Your Darlings" and "Horns" years after the franchise, which is based on JK Rowling bestselling books and one that ultimately made the star a household name.
The magic of the films and the books still keeps the multitude of fans inescapably spellbound. In fact, NME reports that the "Harry Potter" films will be featured in Sky Movies Greats, which will temporarily be named "Sky Movies Harry Potter" beginning Oct. 24 until Nov.9. During those days, all eight films will be screened.
Meanwhile, Radcliffe also talked to Playboy how his height impacts the roles he get, his relationship with girlfriend and "Kill Your Darlings" co-star Erin Darke, the "last Jewish thing" he did as well as the last and rather embarrassing subject he googled. Check out the entire interview here.
related:
© 2015 Books & Review All rights reserved.
TRENDING ON THE WEB