'Hot Right Now: Rita Ora' Book: British Singer Had No Involvement in Project?
Books & Review
Updated: Oct 30, 2015 05:52 AM EDT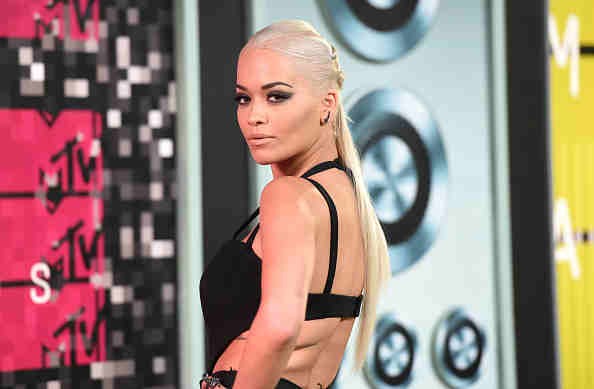 An unauthorized biography of Rita Ora, which was written by Douglas Wight and Jennifer Wiley, has recently hit the shelves and it has a load of bombshell revelations about the uber popular British singer. In the controversial book titled "Hot Right Now: Rita Ora," she was quoted opening up about her alleged relationship with a 26-year-old man when she was just a 14-year-old student at the Sylvia Young Theatre School in London.
"I was almost obsessed with having a man feel like he wants me... and I didn't care what he did or how old he was. I can't begin to tell you how confident I felt when a man was interested in me," Rita allegedly said via New York Daily News during an interview in the UK show "The Conversation with Amanda de Cadenet" back in 2013. "I felt like I was sexy, I felt like I had a form of respect, I felt like he listened to me," she added.
Rita also allegedly clarified that this relationship was her first and that she didn't care how old her partner was, so long as she felt respect and wanted being "very new to the whole world of a man and a female" back then. In the same interview, she admitted that she now understands what that relationship really was all about for the older guy.
"It's child abuse, really, isn't it? I don't want to say that I suffered it, because I wanted it. I don't want to say that I was forced to do it," Rita allegedly said via Chron. "I don't want people to think I was abused as a kid, but I was definitely (more) mature than I should have been at 14," she further explained.
When "Hot Right Now: Rita Ora" was released, the famous "How We Do" singer markedly distanced herself from the unauthorized biography, with a representative from her team refusing to make further comment except from clarifying via Page Six that "Rita did not cooperate with this book." The 24-year-old is yet to make a comment about the issue as well.
While it remains to be seen what the story really is behind the controversy, people have already expressed their opinions about it online. According to The Huffington Post, the singer's comments as stated in the book, reminded them of "The Pretenders" frontwoman Chrissie Hynde, who once said that victims should acknowledge their responsibilities in their trauma.
related:
© 2015 Books & Review All rights reserved.
TRENDING ON THE WEB