Scarlett Johansson Reads Sexy Bible Verses [Listen]
Books & Review
Updated: Oct 29, 2015 06:48 AM EDT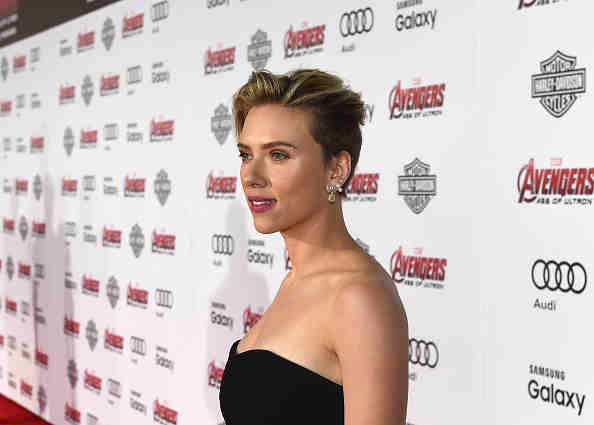 Just when everyone thought that bible verses can't be sexy, "Avengers" star Scarlet Johansson comes along and proves them wrong. The actress recently took part in a comedy album by "Saturday Night Live" alum Mike O'Brien by narrating what the comedian thought were weird passages from the bible.
The album is called "Tasty Radio," which was made to feel like a radio network with different stations. Johansson's is called "Sexy Bible" for WSEX Sexy Talk Radio, which, as per the sample audio, "can take just about anything and make it sound sexy" even the names in the boring phonebook.
In "Sexy Bible," she reads select verses from the book O'Brien has become obsessed with - Deuteronomy. O'Brien gushes the book has random instructions, making it a perfect subject of the album, including a guide on what to do with a dead animal or with a woman "who grabs the junk of a guy who her husband is fighting.
"I've always wanted to do a sketch about the Old Testament, specifically Deuteronomy. The Old Testament is filled with beautiful stuff, but also some weirdly specific, random rules and speeches," the "7 Minutes in Heaven" star told Rolling Stone. "Deuteronomy could be called Laws for Stuff That Will Never Apply to 99% of Civilization," he quipped.
O'Brien admitted that it was a challenge figuring out a "comedic take" for the bible book although he knew that the quotes being mostly "misogynistic" made him realize a woman should be the one to narrate them and then came Johansson.
"I was so thrilled that Scarlett said she'd do it. We actually did another, half-improvised sketch after finishing Sexy Bible. I'll probably release the other one later on," he revealed. For now though, those who want a titillating bible session can treat themselves to a SoundCloud sample where the "Lucy" star recited some verses.
At one point in the audio, listeners will hear Johansson sexily read a verse that says (via Time) "If you notice among the captives a beautiful woman and are attracted to her, you may take her as your wife, bring her into your home, and have her... shave her head."
Johansson is just one of the celebs who collaborated with O'Brien for "Tasty Radio." His friends, namely Cecily Strong, Jason Sudeikis, Fred Armisen, John Mulaney and Seth Meyers also lend a hand in the making of the comedy album, which will be out Oct. 30.
related:
© 2015 Books & Review All rights reserved.
TRENDING ON THE WEB