Gary Oldman Working On A Vampire Book Series With Manager
Books & Review
Updated: Oct 30, 2015 06:26 AM EDT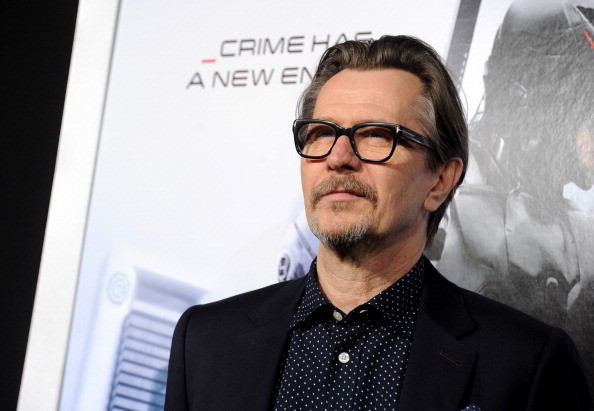 Gary Oldman has dealt with bats and wizards and so the actor now sets his eyes on vampires. The "Tinker Tailor Solider Spy" actor is writing a vampire book with his long-term manager and film producer Douglas Urbanski.
Oldman isn't entirely new to the subject though, as he himself played the role of Count Dracula in the 1992 film adaptation of a Bram Stoker vampire novel classic. The tome is called "Blood Riders," which also serves as the first in a three-book series.
As per a press release, "Blood Riders" follows the story of a "mysterious man fleeing a curse in a town that the gold rush left behind." It centers on "vampire cowboys," which the writing duo, who The Bookseller says have been collaborators for 30 years, has always wanted to write about.
In a joint statement, Oldman and Urbanski said that the book takes place "in the Wild West, the gold rush" as they always imagined it to be "and we have had these characters and this story kicking around in our heads for years."
"We hope everyone is drawn to [protagonist] Magnus and we envision a series of books that follow his curse and struggles with the forces of good and evil, and also the ever present vampire ingredients of blood, and love," they added.
Emily Bestler Books' Senior Vice President Emily Bestler takes pride in "Blood Riders" for its protagonist that's "deeply human, deeply conflicted and deeply original," making him different from what readers of vampire fiction have seen and ultimately taking the genre to a whole new level.
The publishing house also exalts in Oldman and Urbanski's individual and collaborative endeavors in their golden careers and the friendship they established as they independently and jointly dominated their respective fields.
Oldman is known for quite a lot of memorable films. In fact, the 57-year-old English actor starred in Christopher Nolan's iconic "Batman Begins" trilogy as well as in four out of eight "Harry Potter" movies.
His latest stint in the big screen is the mystery thriller "Child 44," which also stars Oldman's "Batman: The Dark Knight Rises" co-star Tom Hardy, and the post-apocalyptic war thriller drama "Man Down."
On the other hand, the Broadway is Urbanski's territory, with his plays often getting noticed by prestigious accolades. In his collaboration with Oldman, he produced many of the actor's movies such as "Nil by Mouth" and "The Contender."
As for their book "Blood Riders," the duo is set to release it Spring 2016.
related:
© 2015 Books & Review All rights reserved.
TRENDING ON THE WEB