'Artemis Fowl' Author Eoin Colfer Moves Forward With 'Iron Man' Novel in Marvel Deal
Books & Review
Updated: Nov 05, 2015 05:13 AM EST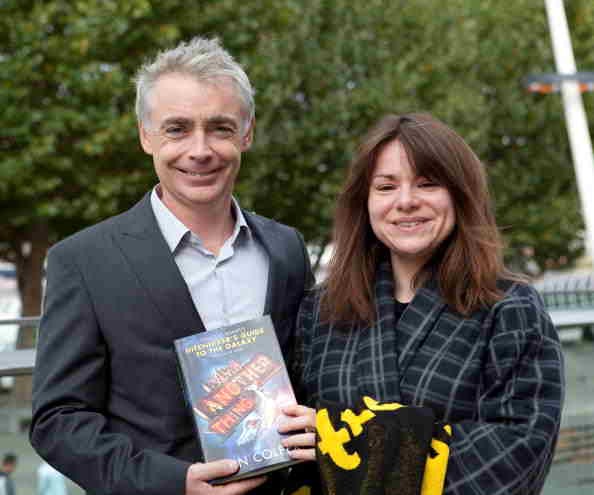 Ireland-born writer Eoin Colfer, best known for his young adult fantasy series "Artemis Fowl," is now moving out the less impressionable and more cunning young genius' world of fairies and leprechauns and delves into the world of superheroes.
The children's book pillar in his hometown Ireland recently sat down with Telegraph to talk about his eight-book bestselling saga, which sold 21 million copies with the first two books being made into a film by Disney 15 long years after they were first published.
Colfer revealed that he wanted the protagonist's development from a baddie into a good guy to take place unhurried, thus resulting to eight books. But after penning each book in the series as he planned and even scoring a movie deal in the process, he knew that "I've really done this to death now."
An "Artemis Fowl" movie is finally in the works and Kenneth Branagh, the director of the first "Thor" solo film starring Chris Hemsworth, will be helming the highly-anticipated flick. No news on the casting in the movie is available yet.
"I can either continue with him as a good character or finish him now. Artemis just can't be a good guy," the author said. "Also, I'm a grown man and I've been working with leprechauns for 15 years. It's time to move on to something more mature like imaginary friends," Colfer quipped.
The author indeed has a new children's book about that. It is called "Imaginary Fred," which he created in collaboration with award-winning illustrator and fellow Irishman Oliver Jeffers. Apart from that though, Colfer has something else he is spending time for.
Colfer is working a new book about Iron Man, one of Marvel's most famous comic book superheroes. As per Entertainment Weekly, the book will be one of the openers of the new middle grade and YA series Marvel is preparing for 2016.
Not much is known about the Iron Man novel except that it will be "an electrifying new take on the Marvel universe's most famous billionaire superhero" as Marvel described in its announcement and one that the comic book giant bills as a "towering tale of armor and adventure."
Aside from Colfer, other critically-acclaimed writers namely "Black Widow: Forever Red" author Margaret Stohl, Tom Angleberger , who wrote "Return of the Jedi: Beware the Power of the Dark Side" and Newbery Award-winning author Shannon Hale with her husband Dean Hale re set to unleash new novel sets for 2016.
related:
© 2015 Books & Review All rights reserved.
TRENDING ON THE WEB