Every Page of The Fat Jew's Book is on Twitter
Books & Review
Updated: Nov 06, 2015 06:35 AM EST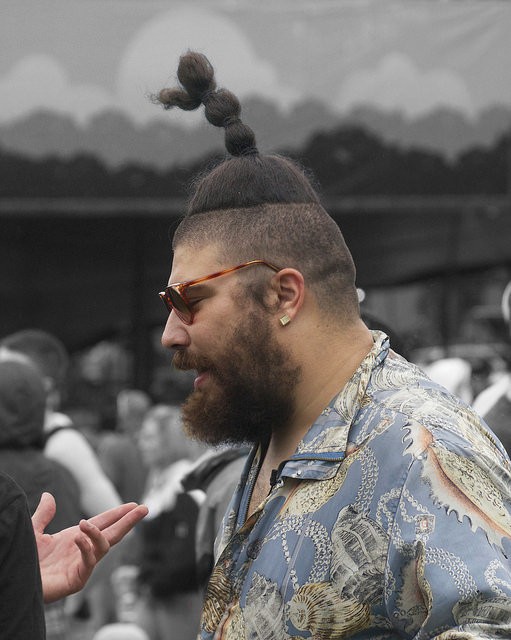 It seems like "The Fat Jew" was given his comeuppance. On November 5, an anonymous person posted scanned copies of every page of his book on Twitter and Google Drive, which caused all kinds of strong reactions on Twitter, most of them highlighting shadenfreude.
The book in question is The Fat Jew's new book, "Money Pizza Respect". Reviews of the book are mostly unfavorable, even going so far as to being dubbed as the "worst book I've ever read" by a writer in The Daily Dot.
According to Death and Taxes, by 8 a.m. on Thursday, a user with the Twitter handle @updog7 and the account name Sealfan78 began posting the scanned pages of "Money Pizza Respect". The user also claimed they wrote the book and posted on their Twitter bio: "hey there, i wrote a book".
This went on for four hours until scans of all 136 pages of the book have been posted. Shortly after this, the PDF scans were uploaded to Google Drive, most probably for easier and faster downloading. On the same day, the latest tweet from Sealfan78's page was flagged. The post contained text and the URL to a Google Doc PDF copy of the book.
The text that now appears in the particular post shows that the tweet "has been withheld in a response to a report from the rightful copyright holder". Although this post has been addressed, the Google Doc link is currently still active. Tweets of the scanned pages are still up.
This incident may be disastrous to The Fat Jew, especially if other online users post copies of "Money Pizza Respect" for free in social media sites like Facebook, Instagram, Twitter, and Tumblr. Damage would be in terms earning back his advance from book publishing and sales.
For those who don't know him yet, Josh Ostrovsky, aka "The Fat Jew" is an American pop culture entertainer, writer, and commentator. His credits also include stints in the genre-bending hip hop group, Team Facelift, and plus-size modelling. Ostrovsky is a self-proclaimed "Z list celebrity" and gained a 6-million following on Instagram in 2014. He is most notorious for being a "professional plagiarizer" - stealing jokes and memes by other comedians and social media users, and then posting them on his own Instagram and Twitter accounts without giving due credit.
The Fat Jew's plagiarizing antics cost him his Comedy Central show deal last August. He was also dropped by Seamless online food delivery service from their marketing projects.
related:
© 2015 Books & Review All rights reserved.
TRENDING ON THE WEB