'Home Alone' New Picture Book: 'The Classic Illustrated Storybook' Trailer, Preview & More
Books & Review
Updated: Nov 09, 2015 06:00 AM EST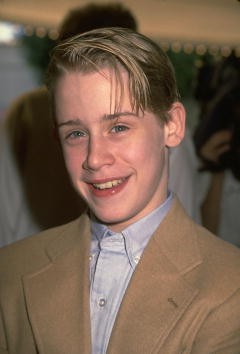 Twenty-five years later, "Home Alone" -- the delightful, tear-jerking Christmas tale of the ever adorable Kevin McAllister -- remains special in many people's hearts. Holidays almost always make fans remember of the young boy who was left behind by his family as they went to Paris for vacation.
While the story of the youngster in the movies continue to be visited by fans, a children's book reliving the story of family, love and giving is being further celebrated in a children's book titled "Home Alone: The Classic Illustrated Storybook," in celebration of the 25th anniversary of the classic.
Slash Film reported that the artworks in the book were all made by Kim Smith and the description on the picture book, which is being published by Quick Books, promises "enchanting, immersive illustrations." Check out some of the artwork from Entertainment Weekly.
These artworks perfectly depict the "bumbling burglars, brilliant booby-traps, and a little boy named Kevin who's forced to fend for himself." The description for the book continued, "Through a series of comic adventures, Kevin learns lessons about responsibility and the importance of family."
The "Home Alone" picture book has 40 pages of colorful and vibrant drawings depicting Kevin's extraordinary holiday chronicle. The tome is perfect for longtime fans, who were the young ones when they first saw the film, to revive the experience once more as well as pass it on to the youth of today.
Kids of this age may not have met the courageous young lad and this is the perfect way to introduce Kevin to them. As in the film, "Home Alone: The Classic Illustrated Storybook" shows Kevin's big family and his love for troublemaking.
Of course, "Home Alone" won't be "Home Alone" without the dynamic duo Harry and Marv who made the mistake of sneaking inside his home to filch. The scenes where Kevin outsmarted the two never fail to make one chuckle or laugh. The book is now available on Amazon for $11.44.
For those who can't get enough of cute little Kevin, fans can watch the flick again on Nov. 9 and Nov. 12 in participating theaters that can be found here. The re-release of the film is part of the commemoration of its 25th anniversary.
Fans who would like to watch it at home instead can purchase the "Home Alone" 25th Anniversary Ultimate Collector's Edition from Fox Connect for $45. It includes all five of the movies in the franchise, as well as a two-hour long special features and loads of replicas merchandise from the films.
related:
© 2015 Books & Review All rights reserved.
TRENDING ON THE WEB