Pablo Neruda Death Mystery Update: Chilean Government Says Foul Play is 'Highly Probable'
Books & Review
Updated: Nov 09, 2015 07:01 AM EST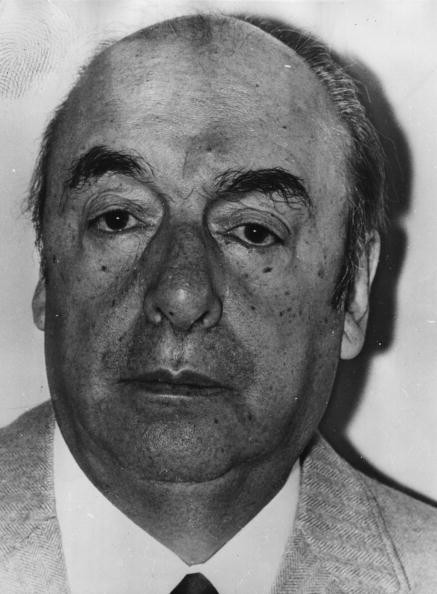 The mystery of the death of Chilean poet-diplomat Pablo Neruda continues to puzzle many up to now. But almost half a century after his death, the government of Chile finally spoke about what could have led to the Nobel Prize winner's demise.
A statement released by the Interior Ministry reveals as translated by New York Times that "it is clearly possible and highly probable" that "third-party intervention" has something to do with Neruda's passing back in 1973, in the midst of a coup that led to Gen. Augusto Pinochet gaining power.
NPR reports that before this revelation, which was sourced from a document dated March 25, 2015 and was recently published in the Spain-based newspaper El Paris, Chile claimed that Neruda succumbed to a battle against prostate cancer.
A portion of the statement quoted by New York Times read: "The poet was injected with a pain killer that produced the cardiac arrest that would cause his death." There's no information on who did it but the irregularities that the medical facility executed suggested foul play nonetheless.
The statement further read that after Neruda was injected with something in his abdomen, his health "worsened rapidly after the injection and that his death occurred only six hours and thirty minutes afterward."
However, until the investigation on the case is over and results have been collected, the Chilean government refrains from declaring any conclusion and implores the public to do the same.
As New York Times recounted, Neruda, who was then 69 years old, was about to leave the country after the revolution and protest against Pinochet's rule only to be sent to a clinic in Santiago where he eventually died.
The qualms about the real cause of death of the lawmaker gained momentum owing to the fact that in the duration of Pinochet's regime, thousands of people suffered the unthinkable. They were either murdered or tortured. Many vanished and were never found again.
By 2011, a group of witnesses including Neruda's longtime driver Manuel Araya, who believes that Neruda was poisoned by the military, coerced the government to do an investigation on the poet's death. By 2013, Neruda's body was disinterred.
As per NBC News, Neruda was famous for his poems about love. He was also a politician and a close friend to Marxist President Salvador Allende, who refused to lay down his arms to Pinochet during the coup and took his own life instead.
related:
© 2015 Books & Review All rights reserved.
TRENDING ON THE WEB