'Hipster Animals' Book Review: Things to Learn From Dyna Moe's 'Field Guide'
Books & Review
Updated: Nov 09, 2015 07:15 AM EST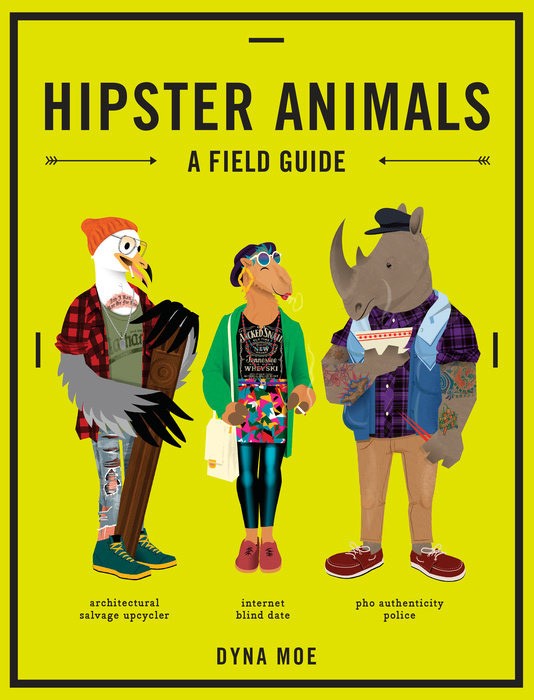 Dyna Moe aims to help readers get a better understanding of the hipster community, which was surprisingly sprawling as one would have imagined, in her newly released illustrated humor book "Hipster Animals: A Field Guide."
Moe believes that hipsters come in all shapes and sizes and the author appoints herself the teacher to those who want to know the ins and outs of hipsterland with painfully detailed and incredibly side-splitting descriptions of each of the oodles of archetypes out there.
To make the manual more fun to flip through, Moe represented each type of hipster with a vibrant and precise illustration of a particular animal that matches the nature and the character of the hip person it designates by the way he or she stands or what she wears.
Moe then enumerates characteristics unique to that archetype and this is where things get even funnier. The writer clearly has a way with words, for sure and "Hipster Animals: A Field Guide" is filled with colorful descriptions that readers are guaranteed to be hipster expert after reading the book.
In the book, Moe writes that one hipster type can be recognized with his or her "jaunty tableside stance" as quoted by Fandompost. The writer described another one with unmistakable posture that is "Quirky, but not too quirky; mismatched, but not too mismatched."
For Fandompost, Moe hits the nail on the head with "Hipster Animals" humor-wise. "Moe manages to strike just the right amount of snark in her comments-not too much and not too little-and balances it out with subtle jabs at herself."
The publication says that the manual does what it was fashioned to do, which is deliver not just a fleeting chortle but a big laugh - and a lot of those actually. The aforementioned publication believes that Moe's new outing "is very smart" and possesses "very clever humor."
For Sam Enjoys, reading "Hipster Animals" was more of a unique learning experience - and a highly amusing one at that. However, the site says that "it is not a book I would read cover to cover as I lose interest after a few pages. It is a fun book for light browsing alone or with friends."
Overall, "Hipster Animals" is guaranteed to be an entertaining read. Those who want to indulge themselves in the so-called "cool neighborhood" and the inhabitants in it can pick up the book on Amazon for a discounted price of $11.81.
related:
© 2015 Books & Review All rights reserved.
TRENDING ON THE WEB