'Twilight' Author Stephenie Meyer Teams Up With Lionsgate For New Hulu TV Series 'The Rook'
Books & Review
Updated: Nov 11, 2015 05:30 AM EST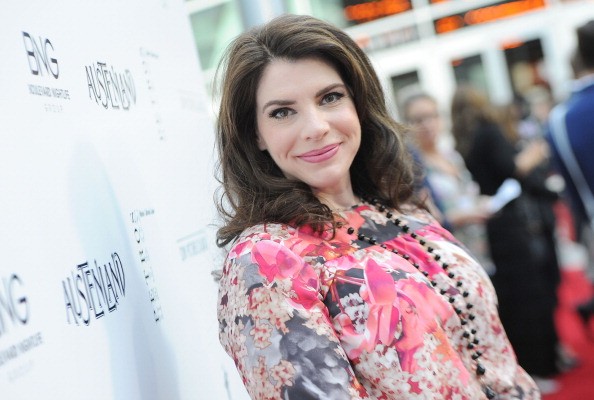 After releasing a gender swap versions of her vampire romance series "Twilight," Stephenie Meyer is back not to release a new book but a one-hour series. Lionsgate has revealed that it has collaborated with the author for a series titled "The Rook."
According to Deadline, Meyer pitched the project earlier this year. The publication reported that the series will be based on a book of the same name by Daniel O'Malley. The author will serve as the executive producer of the show, which will debut in Hulu at an unspecified date.
Not much is known about the show yet, except for the fact that a "strong female protagonist" will lead the show, with The Verge quoting Lionsgate CEO Jon Feltheimer during an earnings call. However, the premise of O'Malley's book provides a better picture.
O'Malley's "The Rook" follows Myfanwy Thomas, a woman with extraordinary powers that caught the attention and gets Thomas eventually recruited for it by a mysterious British government agency dealing with supernatural threats in the UK.
Apart from Hulu, the series will also be aired on a British broadcaster that Lionsgate did not name. Nonetheless, the one-hour series should be enough to excite fans of Meyer and even O'Malley, who will be releasing a sequel to his book next year that will be titled "Stiletto."
"The Rook" also sees Lionsgate and Meyer working together again. As Deadline reports, the adaptations of the author's "Twilight" books, went on to become one of the most memorable and successful franchise in the movie scene, helping Lionsgate net $3.3 billion at the worldwide box office.
As for Meyer, The Verge said that this is just again one step closer to showing that she is more than just a vampire and werewolves-laden books. Back in 2008, the novelist put out a post-apocalyptic book titled "The Host," which involved the Earth taken over by parasitic aliens called Souls.
Five years later, 2013 to be exact, "The Host" was adapted into a film by Andrew Niccol. It featured "Brooklyn" star Saoirse Ronan as the protagonist but the aforementioned publication reports that the movie did not perform as well as it was expected.
Going back to "The Rook," a release date for the series is yet to be released. With the development apparently in embryonic stage, it seems that there are still no actors or directors attached to the project but details should trickle in soon.
related:
© 2015 Books & Review All rights reserved.
TRENDING ON THE WEB