Taylor Swift Teams Up With Scholastic Possible Fund to Donate Thousands of Books
Books & Review
Updated: Nov 13, 2015 05:30 AM EST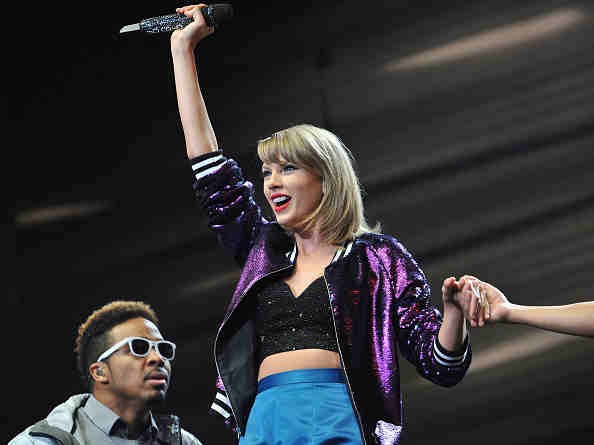 Just recently, one of the biggest artists in the music scene teamed up with the biggest publisher and distributor of children's books in the world for a massive literacy campaign. Taylor Swift and Scholastic just announced that they are donating 25,000 books via the Scholastic Possible Fund to 25 New York schools.
This is part of the Grammy-award winning singer-songwriter's effort to take part in the publisher's long-standing Open a World of Possible initiative, which aims to encourage the youth to read and love reading. Each of the recipient schools of the new found collaboration will be given a total of 1,000 books respectively.
Open a World of Possible aims to show the value of reading and to inculcate it in young minds, which are the center of the project. Scholastic believes that with the right book, a child will be able to step into a world of "greater understanding, self-motivation and joy."
"Scholastic is honored to join with Taylor who continues to show a passion for literacy and a commitment to spreading the message of how influential books can be in a child's life," Scholastic Education President Greg Worrell said in a press release.
"Through this donation, we aim to encourage independent reading which inspires a love of learning and to 'Open a World of Possible' for more New York City students by making sure they have access to the very best children's books," he continued.
According to WTRF, the "Bad Blood" singer has long been a campaigner of reading and literacy and has never shied away from sharing how books helped her become shape her skyrocketing music career and as an individual.
In fact, Taylor did a webcast back in October 2014 where she shared her stories and experiences that showed how great reading has become part of her life and her success. Up to now, there are 4.5 million students that were able to watch it from their classrooms.
Meanwhile, the beneficiaries, which are short of books for their students, are thrilled about the project. One of these schools is the Juan Pablo Duarte School in Manhattan, whose principal Nova Xiomara couldn't be happier to imagine how happy her students will be about the reading experience.
"We are really looking forward to receiving these books and incorporating them into our school's library so that all students in our building can have access to them," Xiomara said in the press release.
related:
© 2015 Books & Review All rights reserved.
TRENDING ON THE WEB