Mindy Kaling, Laverne Cox & More Contributors Join Kelly Jensen's 'Feminism for the Real World'
Books & Review
Updated: Nov 13, 2015 06:19 AM EST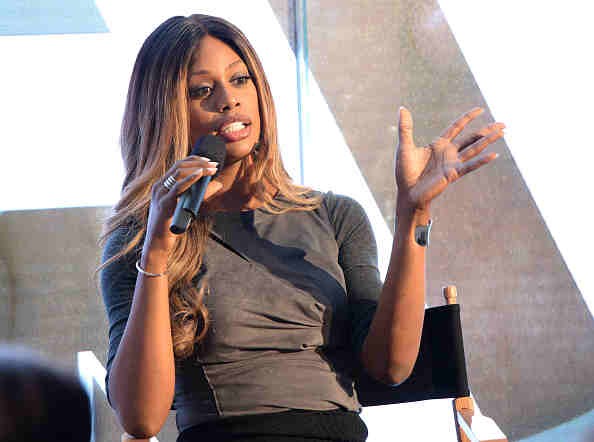 More artists hop on board the "Feminism for the Real World" anthology by Kelly Jensen, which a slew of well-known feminist writers will be contributing to. The lineup just got bigger with five more contributors that Jensen described as the "cherries on top of a very, very sweet ice cream sundae of feminism."
Taking part in the young adult feminist anthology are politician Wendy Davis, singer-songwriter Matt Nathanson, dancer Michaela and musician Mia DePrince, writer Roxane Gay, and actresses Mindy Kaling and Laverne Cox.
Their participation, which Jensen did not straightforwardly reveal in her blog (she had readers guess based on clues and photos that will help them recognizable), made her "shake with anticipation and total disbelief and gratitude and every other possible feeling."
Jensen said that she is "absolutely thrilled, honored, and humbled" just to be able to break the news about more people willing to make "Feminism for the Real World" happen. According to Bustle, Kody Keplinger, Courtney Summers and Anne Theriault were among the first contributors of the project. Brandy Colbert is also a contributor.
Along with the announcement of the new batch of writers for the anthology, Jensen also kept readers up to speed as to where she is in putting the book together and as it turns out, the material that the first round of contributors has been keeping her very happily busy.
"I've been reading and editing and working like wild to put their pieces together, and it's been overwhelming in the best possible sense," the author wrote. "Everyone brought their A game - actually, they brought their A+ game," she went on to say.
And it looks like there is still a long way to go. "Feminism for the Real World" won't be out until 2017 with the book still unavailable for pre-order just yet. Jensen, however, teased that the closest readers looking forward to the anthology can get to is adding it to their Goodreads shelf.
At the moment, Jensen says that she is "in the midst of completing the first draft to send to my wonderful editors, so I should be able to share more when the new year rolls around." It remains to be seen if more contributors will follow considering that the book is still far off.
"Feminism for the Real World" is billed as an anthology of diverse, intersectional stories that described this age's feminism and the many ways it can facilitate to women (and mankind altogether, as Bustle reminded).
related:
© 2015 Books & Review All rights reserved.
TRENDING ON THE WEB