Haruki Murakami Wins 2016 Hans Christian Andersen Literature Award
Books & Review
Updated: Nov 19, 2015 06:17 AM EST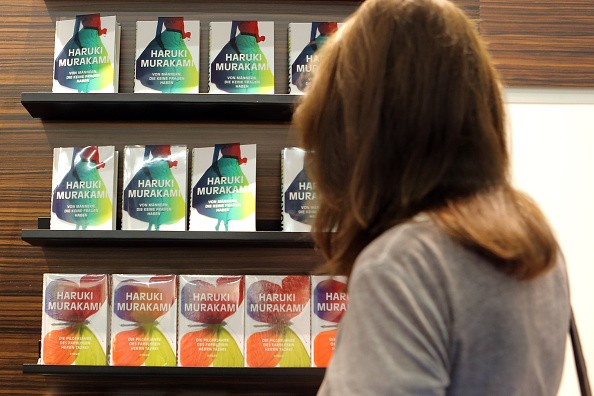 Popular Japanese writer Haruki Murakami is the latest recipient of the 2016 Hans Christian Andersen Literary Award. According to the committee's official website, the award is given to living writers "whose writings can be linked to Andersen's name and authorship through genre similarities or storyteller-artistic qualities." This award should not be confused with the Hans Christian Andersen Award, which is given to writers and illustrators of children's books.
Previous recipients of the Hans Christian Andersen Literature Award include largely successful writers like Paulo Coelho, J.K. Rowling, Isabel Allende and Salman Rushdie.
According to a report by The Local Denmark, Murakami's "bold mix of classic narrative, pop culture, Japanese tradition, dreamlike realism and philosophical debate" earned the favor of the jury. Murakami is set to receive a prize of 500,000 kroner ($71,400), bronze statue of "The Ugly Duckling" made by Danish sculptor Stine Ring Hansen and a diploma "The Beauty and the Swan". The awarding ceremony will be held in Odense in Southern Denmark, the birthplace of Hans Christian Andersen.
Murakami's books have been known for their surrealist, trance-like quality. Writing for The Guardian in 2000, Steven Poole described Murakami's magic on paper. He said: "Such is the exquisite, gossamer construction of Murakami's writing that everything he chooses to describe trembles with symbolic possibility: a shirt on a washing-line, a string of paper cut-outs, a butterfly hairslide." Murakami's works have also been cited as one of the prime examples of post-modernist literature.
Born in Kyoto, Japan in 1949, Murakami's parents were both teachers of Japanese literature. Growing up in Kobe, he later moved to Tokyo to study drama at Waseda University.
Some of his popular books include the novels "Norwegian Wood", "The Wind-up Bird Chronicle", South of the Border, West of the Sun", "After Dark" and "Kafka on the Shore". He also wrote two non-fiction books, "Underground" and "What I Talk About When I Talk About Running", the latter reflecting his fondness for marathons and triathlons. Murakami has also received a slew of literary awards including the Frank O'Connor International Short Story Award (2006), Franz Kafka Prize (2009) and the Jerusalem Prize (2009). Apart from writing he has also translated literary works to Japanese, such as works by J.D. Salinger and Raymond Carver. His works have been translated into over 50 languages.
In his official website, Murakami listed Kurt Vonnegut, Richard Brautigan and Raymond Chandler as influences. These Western influences in his writing make him stand out from his Japanese contemporaries.
related:
© 2015 Books & Review All rights reserved.
TRENDING ON THE WEB